Ryan Joseph Ramos
April 14, 2013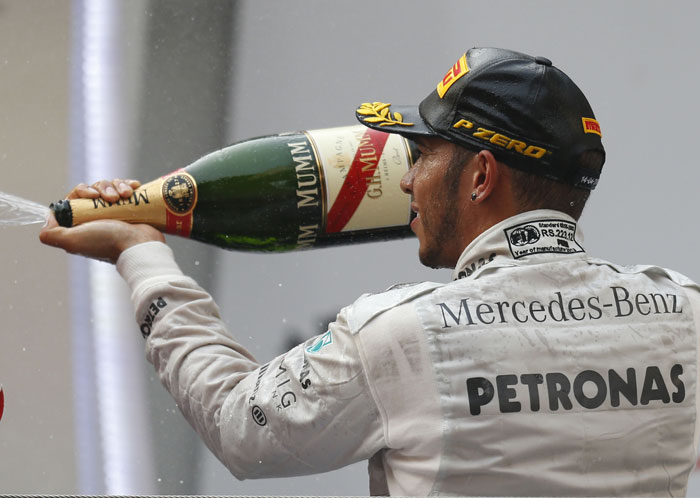 A strong qualifying session turned into a mixed performance for the Mercedes AMG Petronas F1 team at the 2013 Chinese Grand Prix. Lewis Hamilton managed to finish third for back-to-back podium finishes (he also finished third in Malaysia), but teammate Nico Rosberg had to retire on lap 22 because of a suspension problem.
Fernando Alonso of Scuderia Ferrari took home the win, and by a comfortable margin, too. He was 10.168 seconds ahead of second-placer Kimi Raikkonen.
Rosberg said that he felt considerable understeer right from the get go, but it only worsened after his pit stop. It really wasn't a very good race for him at the point where he retired, because he already had to pit six laps into the race to get some mediums fitted onto the car, then he went into the pits again on lap 20. Then he was back again on the next lap, before finally retiring on lap 22 because of problems involving the right front tire.
This marked the second retirement in three races for Rosberg, who won at the Shanghai International Circuit last year.
With the win, Alonso vaults all the way to third place in the drivers' standings with 43 points, followed by 40 points for Hamilton. Sebastian Vettel, who finished fourth in China, is still in the lead with 52 points, but Raikkonen managed to close in with 49 points so far.
Mercedes remains in fourth place in the constructors' standings, with 52 points, trailing Red Bull (78), Ferrari (73), and Lotus (60).
The next race on the 2013 F1 calendar is the Bahrain Grand Prix next weekend.