Peter Parcon
March 7, 2013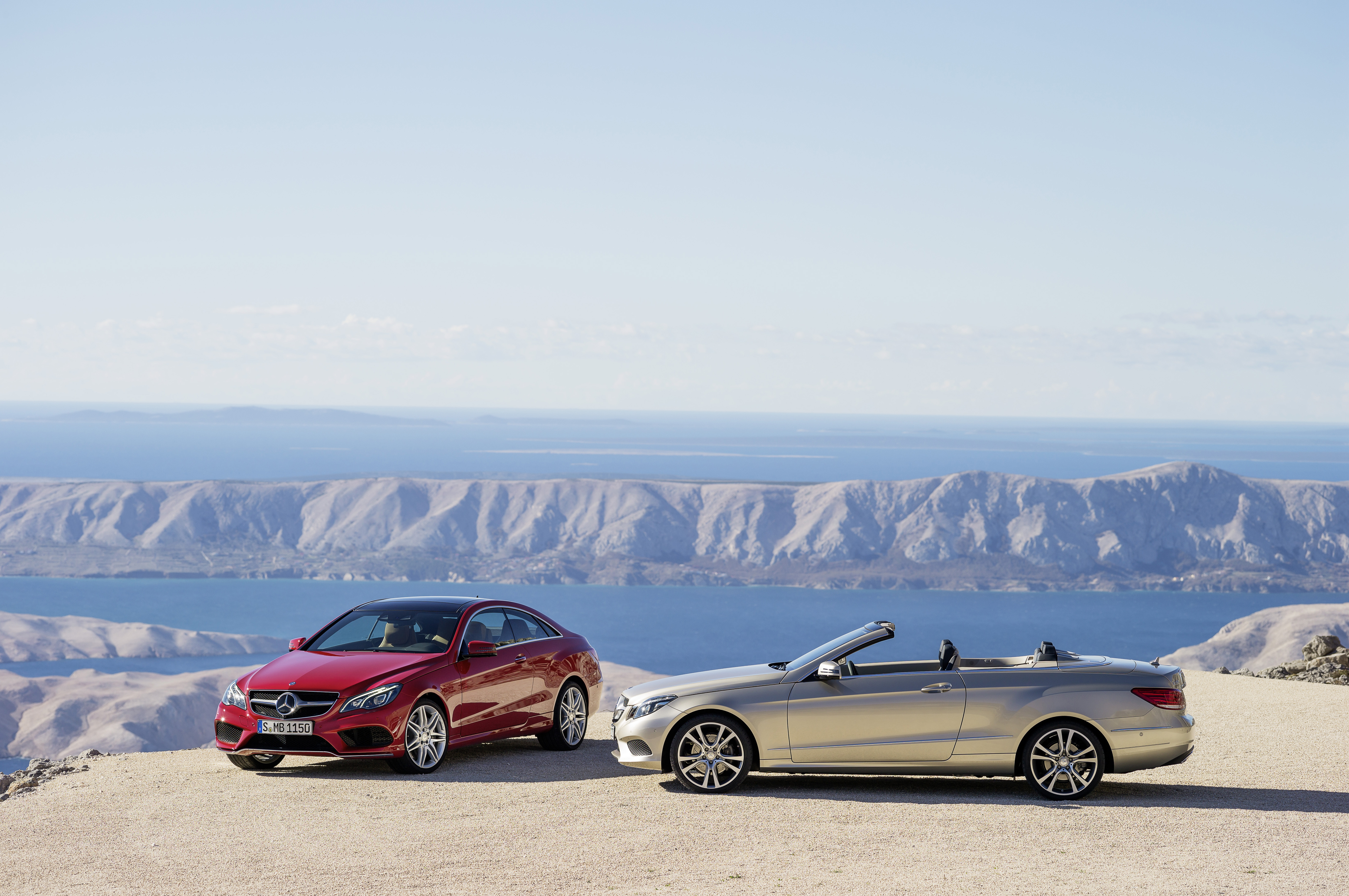 The latest model of the Cabriolet and E-Class Coupe of Mercedes-Benz offer a unique design, cost-effective engines and an all-new assistance system. The latest four-cylinder BlueDIrect engine of the E-Class Coupe also gives it an ecologically-friendly and efficient design due to its direct injection system. The two new Mercedes-Benz vehicles will be available at prices that start at around 42,600 euro for the E-Class Coupe and around 47,699 euro for the Cabriolet.
The foremost feature of the E-Class Coupe and the Cabriolet are the modified front and new headlamps. The new vehicles also feature new front bumpers that have large air intakes and a new wing design chrome trim that emphasize the dynamism of the vehicles. The rear wings also highlight the rear-wheel drive feature of the new vehicles.
The interiors are made of trendy materials with neat surfaces and trims made of aluminum or wood. The white background of the dials also highlights the instrument clusters of the vehicles.
All of the engines of the two new vehicles come with an ECO system that guarantees its exceptional performance, which is combined with a notable efficiency. The four-cylinder BlueDIRECT engines are featured on the E200 and the E250.
The six-cylinder engines of the Cabriolet and the Coupe are also modern with the E400 featuring a bi-turbo drive that sets a new standard for its class. The four-cylinder engine of the E220 CDI and the E250 CDI are also cost-effective.
The two new vehicles also come with the Collision Prevention Assist system that facilitates safe driving. The Attention Assist system also monitors the attentiveness of the drivers while they are traveling.
The latest models of the Coupe and Cabriolet will be available soon and the increase in prices is reasonable taking into consideration that they offer a better equipment package for potential buyers.