Giancarlo Perlas
March 23, 2013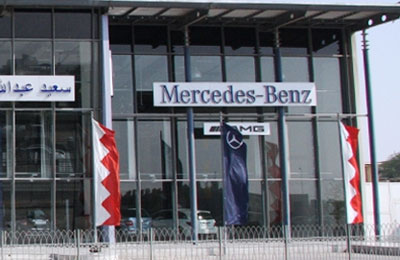 Al Haddad Motors, the official Mercedes-Benz dealer in Bahrain, was proud to announce its 2012 accomplishment. So far, the year marked the dealer's high sales in the SUV and AMG models that it offered in the country.
A company report reflected that in the past 15 consecutive months of their operation, Al Haddad Motors has experienced a remarkable two-digit growth. Notably, its AMG division outperformed its accomplishment in 2011 by increasing its sales by 61% in 2012.
On the other hand, SUV sales were up to 38%. Plus, the newly introduced G63 and G65 models stunningly rose by 74%.
Sales in the different territories of the country also record a 16.7% increase as compared to 2011. This even beat the record it previously set in 2008.
The spokesperson of the company attributed their impressive performance in their dedication and hard work.
Graeme Newport, company general manager, revealed through the Gulf Daily News portal that the giant automaker is looking to have around 13 all-new models without a predecessor by 2020.