Giancarlo Perlas
February 27, 2013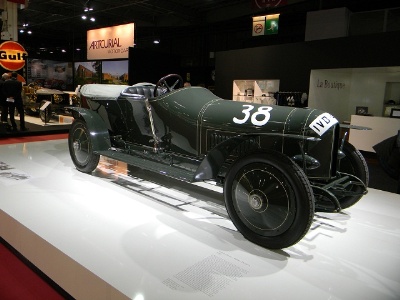 According to the official website of Mercedes-Benz USA, the 18th Amelia Island Concours d'Elegance will be conducted on March 8 to 10 in France. In a very rare opportunity, the people in attendance will witness the performance of two of the world's surviving Prinz Heinrich Benz cars.
One of the year 1910 21/80 HP cars will come from the Stuttgart Mercedes-Benz Museum and the other will be from Bruce McCaw's personal collection in the U.S.
The 1910 car with race number 38 comes in a shaded green color. It is considered to be the original or first true sports car in the world. The vintage automobile was restored by Mercedes-Benz Classic to its original condition.
On the other hand, McCaw's auto went to the Indianapolis Hall of Fame Museum in 1960s. The classic car underwent restoration in 1990s. Up to now, it still possesses its original race number which is 46 and its Indy 500 appearance has been maintained.
Among the other vintage cars that will be expected to appear in the event are Edsel Ford's Speedster, the Ford GT40 and the Miller 91.