Ryan Joseph Ramos
February 11, 2013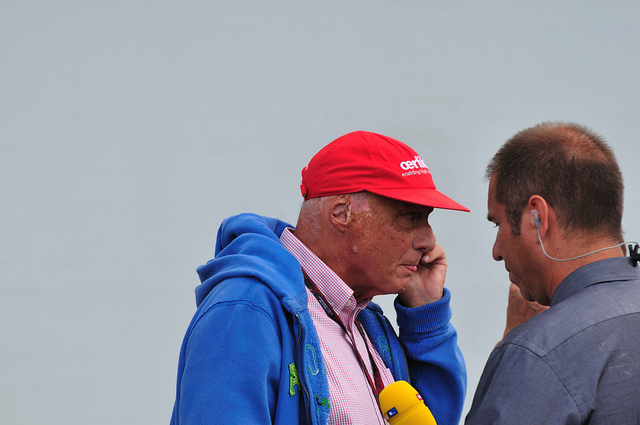 Niki Lauda, triple F1 world champion and current non-executive chairman for Mercedes, said that the Mercedes AMG Petronas F1 team is very competitive and should be able to challenge the top 3 teams in the sport. This is based on the team's performance in the recently concluded winter preseason testing in Jerez, Spain, where Nico Rosberg and Lewis Hamilton took the F1 W04 for several race distances.
"My big joy is that the Mercedes can now compete with the top three teams," said Lauda in an interview with Bild. He added that he thought reigning champion Sebastian Vettel was still the fastest driver out there on the track, and that Vettel's Red Bull was just a tad faster than the rest of the crop at the moment.
He also made comments about the stuggles some of the smaller teams in F1 are facing, particularly financially. He stated that those who entered the sport "chooses to" and thus, he feels no sense of pity for those teams. He added that F1 will continue to weather financial problems, as it has done in the past few decades when such problems arose.
Of course, as far as the Mercedes team's performance goes, there's still a lot of room for improvement. Plus, the addition of Lewis Hamilton only adds more pressure for the team to win big now and really hang with the top teams. After all, Lauda was part of the team that negotiated Hamilton's 3-year deal with the Mercedes team.
There's only several weeks to go before the 2013 F1 season starts, so then we'll find out just how competitive the team is.
[Photo Credit: Gregory Moine on Flickr]