Giancarlo Perlas
January 12, 2013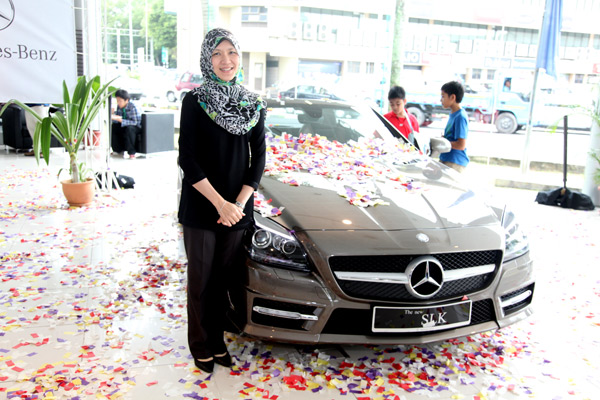 I was looking for spicy news about Mercedes-Benz online when I happened to come across this recent article which was published by Borneo Bulletin.
According to the report, Hajah Dayang Haliza, an officer at DST Communications in Brunei Darussalam, was this year's lucky winner of a brand new Mercedes-Benz SLK 350 AMG Roadster from a draw which was held at the Jati Transport showroom. The car she won has a price tag of more than 120,000 BND or 98,000 USD.
The mother of three got qualified for the draw when she purchased a brand new Mercedes-Benz V200 last year from Jati Transport. Then, she was among the lucky ones who were selected to try out a key. Her pick was a lucky one as the engine immediately started when she inserted it into the car. The mock key was awarded to her by the executive chairman of Jati Transport.
Talk about celebrating the new year with a bang.