Emmanuel P
January 4, 2013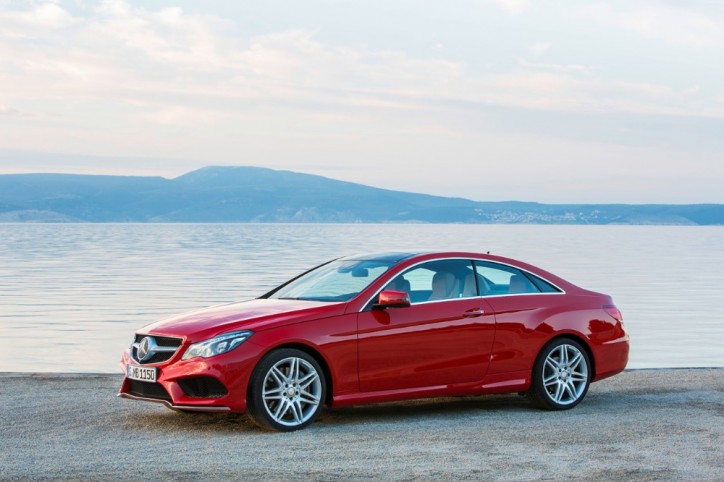 After revealing the freshened up E-Class sedan and wagon, Mercedes has removed the wraps off the coupe and cabriolet versions. Although the public will see these models at the upcoming Detroit Auto Show, actual showroom models will be available only after a few more months.
Styling cues taken from the sedan are aplenty, although observers will note that the fat rear haunches are reminiscent of the older E-Class. The front end, however, is radically fresh, almost looking like a concept car instead of one destined for the showroom. Mercedes' designers and engineers must have worked long and hard to to achieve this look and yet retain the marque's admirable safety standards. Mercedes' unique use of LEDs for the headlights reminds us of the quad headlights of previous models. It's a refreshing look, compared to the hockey sticks in previous cars that were derided by many.
Inside, Mercedes designers have incorporated the Direct Select gearshift lever into the steering wheel, removing the console-mounted one. A small change, but noticeable in the way the interior looks. Additional cabriolet-specific details include an acoustic soft top and automatically-deployed wind deflectors. Together, these keep noise intrusion to new levels of low.
The coupe and cabriolet will keep the previous models' designations, meaning an E350 and E550 model. In contrast, the sedan will have hybrid and frugal four-bangers. By not making these powerplants available in the coupe and cabriolet, Mercedes has managed to give these models an extra measure of exclusivity. The coupe will also be available as a 4-Matic. In the E550, this should be more than enough to leave those pesky Audis and Bimmers in any weather.