Ryan Joseph Ramos
January 26, 2013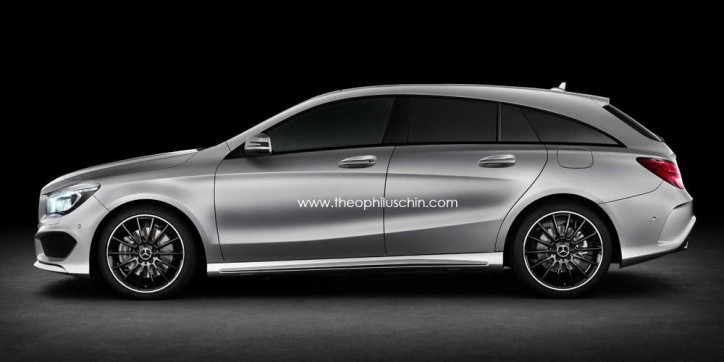 The Mercedes-Benz CLA has just recently entered production, with the Kecskemet, Hungary plant celebrating Job #1, the first CLA unit to be finished. Still, it seems that automotive enthusiasts just can't help keep wondering about what the future holds for this new compact sedan model. Here's a rendering for a possible Shooting Brake variant for the CLA, made possible by the skilled hands of one Theophilus Chin.
Given that the CLA is actually a bit longer than the C-Class, it won't be too farfetched to think that the new model will be given an estate version. Chin makes a good case with this rendering, so if you want a taste of what is to come, don't hesitate to zoom in on the images.
Deliveries of the new CLA are set to start only sometime in April, so there's likely going to be a long wait before we even get any hints that Mercedes-Benz is working on a Shooting Brake variant for the CLA. Don't worry, though—we'll make sure to update you once we hear anything on that front.