Peter Parcon
January 25, 2013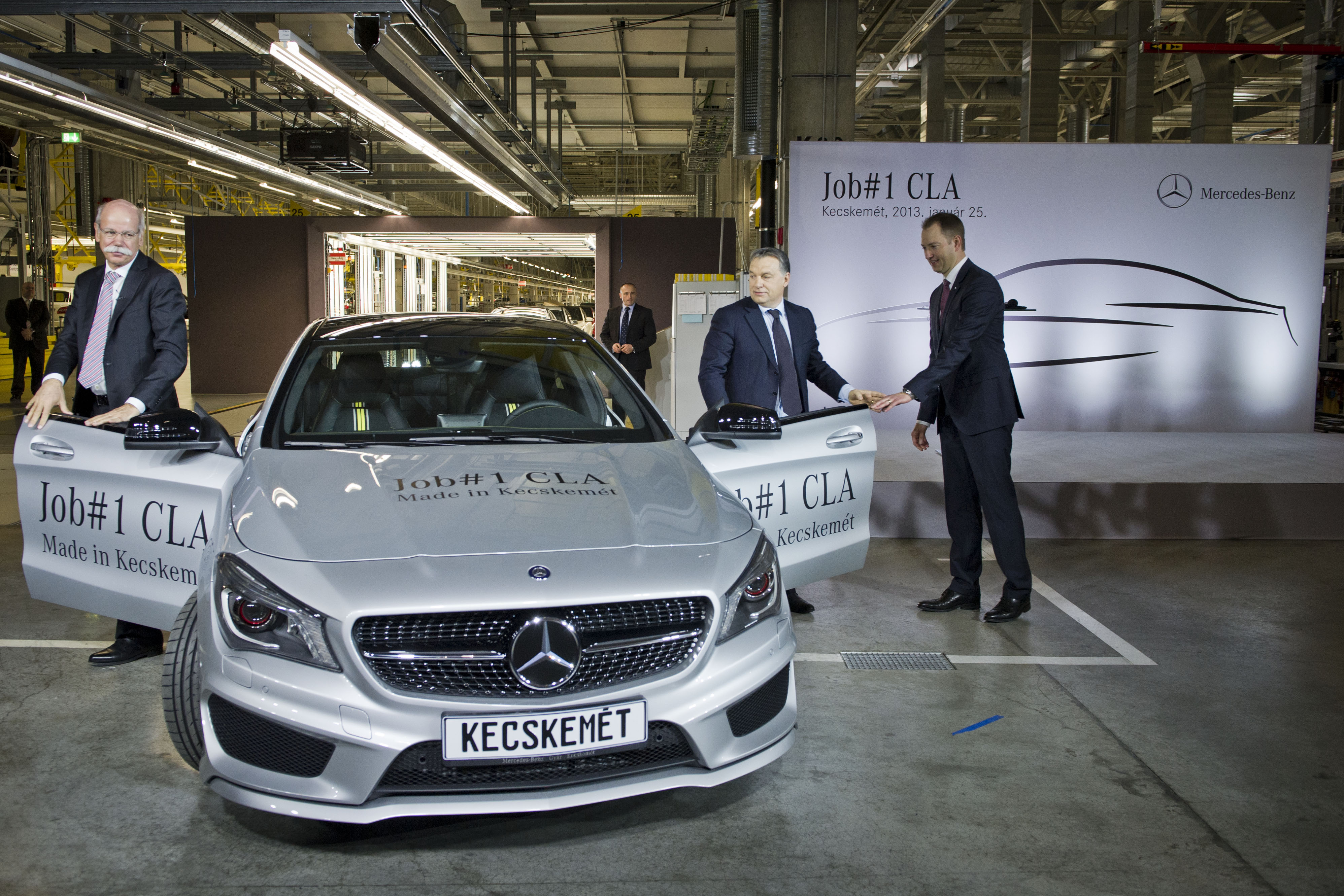 The Kecskemét plant of Mercedes-Benz rolled out the first Mercedes-Benz CLA recently around ten months after the plant was opened. The occasion saw the prime minister of Hungary, Victor Orbán, in attendance along with the Mercedes-Benz Cars head and Chairman of the Board of Management of Daimler, Dr. Dieter Zetsche. They were welcomed by the manager of the Kecskemét plant, Frank Klein.
Dr. Dieter Zetsche revealed that the Mercedes-Benz CLA is based on a Concept Style Coupe, which was introduced last year. The performance of the team at the Kecskemét plant was also impressive since it was able to manufacture over 40,000 units of the B-Class, Zetsche added.
In response Klein indicated the team is looking forward to producing a CLA that is perfect for its customers in the same way it manufactured the B-Class in 2012. The plant was able to reach its goal of producing over 40,000 units of the B-Class, which contributed to the best sales of the model for the year.
The Mercedes-Benz CLA features an avant-garde design and an option for the 4Matic all-wheel drive system. Its four-door coupe design is similar to the CLS and has the best aerodynamics in the world. It also has the Collision Prevention Assist braking system that gives a warning to the driver and applies precision breaking whenever the brake pedal is stepped on by the driver. Interested clients can already order the Mercedes-Benz CLA and is set to be offered through dealers by April.