Giancarlo Perlas
January 31, 2013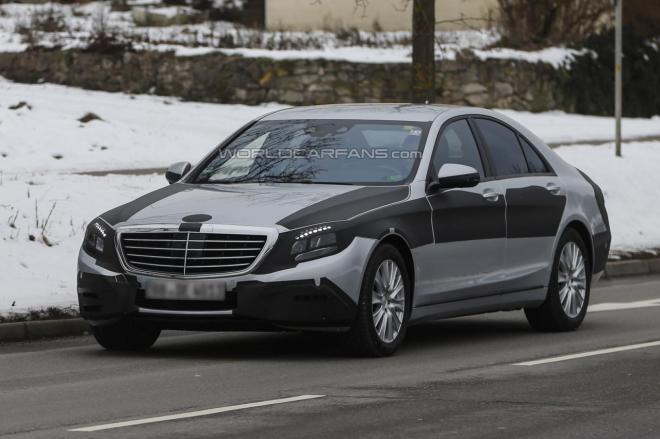 Thanks to various spy sources on the Internet, we recently discovered the developments of the 2014 Mercedes-Benz S-Class. As seen in the picture, the camouflage of this one is now lesser than what was featured earlier in other publications. This gives us a glimpse on what we can expect from this new line.
The Aesthetic S design is also now becoming more prominent on this car as the front features an F700-inspired grille. Plus, it is equipped with LED-infused headlights. On the other side, the rear end of the car boasts a dual exhaust and CL-inspired taillights.
In addition, the interior is packed with multi-functional touchscreen units, dual LCD displays and other revolutionary features. More safety measures were introduced with the new S-Class as well. Then, going to the engine, the new S-Class is stocked with modular turbocharged V6 and V8 engines with direct fuel injection.
Numerous sources claim that the hybrid options have an electric output equaling 41 hp, 61 hp and 109 hp. But the V12 dual-turbo engine of the S65 AMG will most likely have up to 680 hp. It would get some enhancements too like carbon fibre doors, boot and hood for weigh reduction.
Be sure to keep yourself updated with the developments of this new S-Class by visiting us at BenzInsider regularly.