Ryan Joseph Ramos
December 4, 2012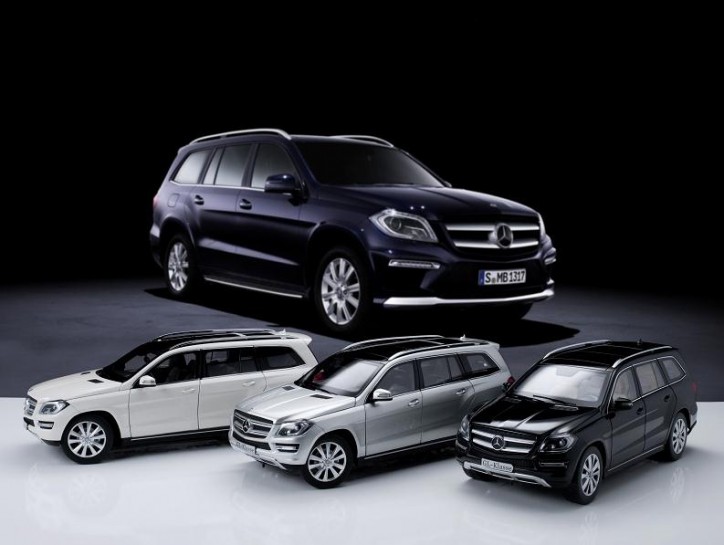 New collectibles are coming to Mercedes-Benz sales partners and the online store—this time, fans will be able to grab Mercedes-Benz GL Class miniature replicas. These are true to the original, as they use the same CAD data used to manufacture the parts of the vehicle. The hand-assembled models are available in five different paint schemes and in two scales: 1:18 and 1:43.
For this new set, Mercedes-Benz is taking the detail to a whole new level. The decorations—the details that include pattern painting, stickers, chrome-plating, et cetera—total up to 253 for the 1:18 scale models, which usually just get around 150 decorations.
The 1:18 scale models have more than 120 parts and made of die-cast zinc. They can be yours for 69.90 euros or around $92 each. The 1:43 models, on the other hand, are made from the same material and have over 55 individual components. These each cost 29.90 euros, or under $40.