Peter Parcon
December 24, 2012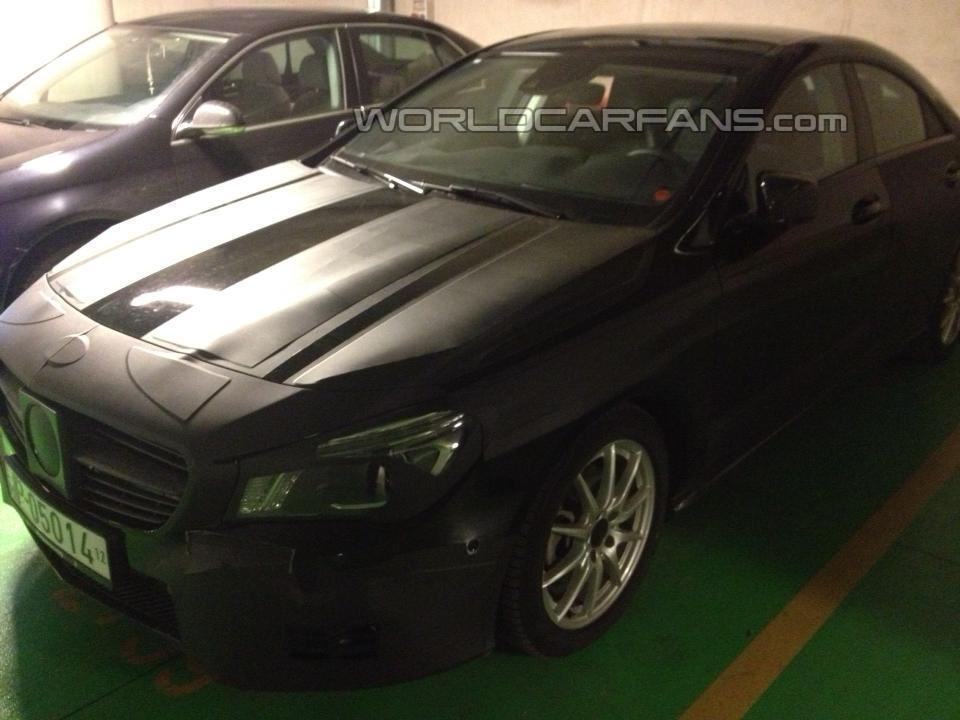 Images of a prototype of the Mercedes-Benz CLA were recently sent over to the worldofcarfans.com by a reader of the website. The images were reportedly taken while the car was inside a car park located in Budapest, Hungary.
The upcoming Mercedes-Benz CLA, which is set to be unveiled next year and will be produced in Kecskemét, Hungary, will be using the MLA platform
It will also use a similar engine as the one found on the A-Class as well as the B-Class models of Mercedes-Benz. This means that the output of the standard versions of this particular model will be from around 108 hp (80kW) up to 208 hp (155kw). The Mercedes-Benz CLA may also feature a number of gasoline and diesel versions once it enters the market.
Featuring a 2.0-L, four-cylinder turbocharged engine, the Mercedes-Benz CLA flagship will offer an output of 349 hp (260kW) with a torque of 332 lb.-ft (450Nm).