Ryan Joseph Ramos
November 14, 2012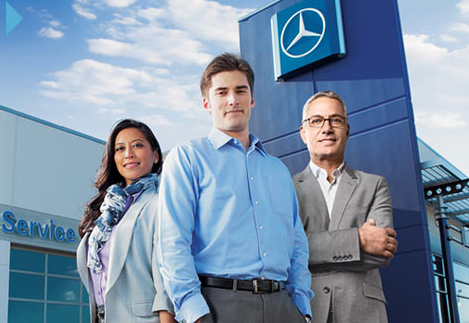 For Mercedes-Benz owners, it's pretty clear that the Silver Arrow is a premium brand. As such, one should only expect an equally high level of after sales service, tailored specifically to the kind of lifestyle and preferences that the car owner has. That's exactly what the Mercedes-Benz My Service program is accomplishing.
What's so great about My Service is that it allows the owner to pick the options that are best suited to their schedules and needs. The options are called differently depending on location, so don't hesitate to visit your local dealership to find out about the service.
Basically, though, there are four types. There's one where you simply drop off your car and you can sit back and relax in a lounge or be ferried off via a shuttle. You can also schedule an appointment and then use a loan car that's fully insured. There's also the option of having Mercedes-Benz personnel pick up your car so you never have to leave the comfort of your own home.
Conveniently, owners can choose from calling a hotline or scheduling online. Of course, this kind of after-sales care goes hand in hand with good auto insurance. You can get car insurance from 123.ie and other reputable companies to supplement the convenience of My Service. The program is still relatively new, but it looks like it's coming along just fine.
Finding a decent car insurance can be a enormous task. Why is it that choosing a good car insurance is so important? Well, the main thing is, of course, the protection you get in case your valuable Mercedes-Benz gets involved in an accident or other form of traffic misfortune. The kind of destruction or injury you can get can cost you a small fortune in some cases, and that's where insurance comes in. Compare the rates for premiums, the different types of coverage, all the conditions, and even the brand names. You should also try to do some research on customer feedback and the insurance firm's reputation so that you can make a sound decision.