Ryan Joseph Ramos
November 14, 2012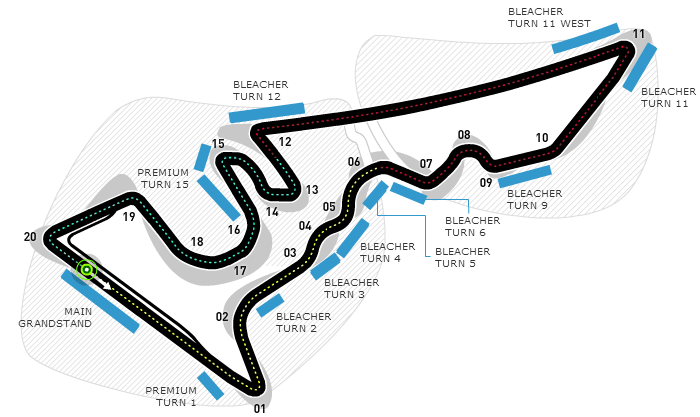 It's the second-to-last race in the 2012 F1 calendar, so better brace yourselves for some intense racing action. For Mercedes AMG Petronas fans, however, the season is all but over, with the team and the drivers no longer in contention for the top spots. Still, there's plenty of racing left to be done, and you can rest assured that Michael Schumacher and Nico Rosberg will compete with all they've got as F1 hits the Circuit of the Americas in Austion for the 2012 United States Grand Prix.
"I'm really excited to see what kind of track we will find and to see if the American fans will embrace our sport," said Schumacher. "From the pictures and layouts of the circuit that I have already seen, everything looks very good. I think Formula One will put on a good show at the Circuit of the Americas, and naturally I will be giving my best to be a part of that."
"It will be very exciting to race in the USA again and I'm really looking forward to our visit," Rosberg chimed in. "I spent some time practising on the simulator at the factory this week so I know what to expect and, as a team, we are as well prepared as we can be from our simulator work. The track looks cool with a great double S section to begin the lap and it looks like there should be some good opportunities for overtaking.
"We really want to end the season on a positive note so we'll be aiming to score some points next weekend."
The race is set for 56 laps, and it is the inaugural race on the Circuit of the Americas. There have been 9 previous venues for F1 GPs in the United States before, and the first US GP since the 2007 season, in which the race was held at the Indianapolis Motor Speedway.