Ryan Joseph Ramos
October 19, 2012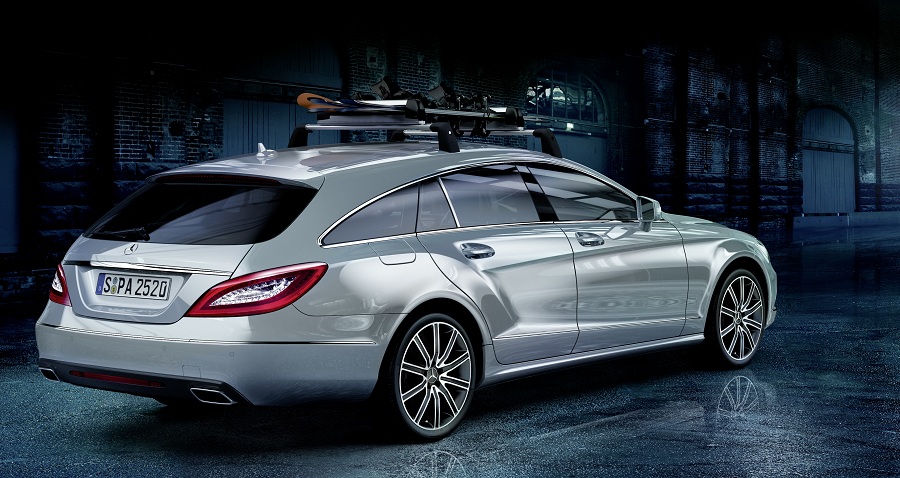 Mercedes-Benz has unleashed a very wide range of genuine accessories for its new CLS Shooting Brake. There are more than 100 high-grade add-ons that CLS Shooting Brake owners can get to spice up their rides or to get some added functionality out of an already stellar vehicle. The accessories cover practically every aspect of a vehicle owner's lifestyle, with products ranging from light-alloy wheels to advanced telematics systems.
For gadget lovers and tech aficionados, there are items like the Drive Kit Plus for the iPhone, iPad Rear Intergration kit, Rear Seat Entertainment System, and the Becker MAP PILOT navigation system. There are also some telephone cradles to help you use your smartphone while on the go.
There are also some practical add-ons on the list, including a rear cycle rack that's attached to the trailer coupling. Basic carrier bars, racks for bikes and snowboards, and roof boxes also augment the cargo-carrying capabilities of the CLS Shooting Brake.
You can also choose complementary products to enhance the interior or exterior appearance of your CLS Shooting Brake. From chic light-alloy wheels of different sizes to personalized interior fixtures, you can really add a lot of character and personality to your precious ride.