Ryan Joseph Ramos
October 13, 2012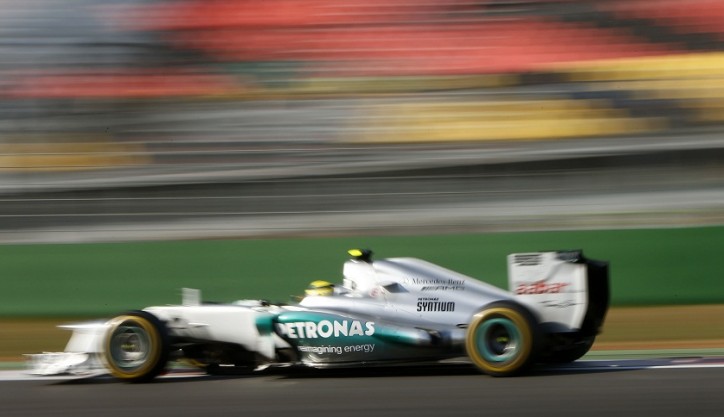 Mercedes AMG Petronas drivers Nico Rosberg and Michael Schumacher qualified at ninth and tenth, respectively, building on their momentum at the 2012 Korean Grand Prix. This is the ninth time this F1 season that both the drivers made it into the top ten on the grid.
"Ninth place was the maximum that we could have achieved today," said Rosberg. "We set up the car well but we're lacking the performance to challenge any further towards the front. We're working hard to improve the situation, and hopefully our race pace will be better and we can score some decent points here in Korea." He added that the layout of the circuit and the cooler environment should be better suited for the car.
Schumacher said that the qualifying results were "a step forward" compared to the one in Japan, although it wasn't anything special. "We were expecting to end up somewhere between positions eight and ten, but things didn't go quite right in the final sector of my quick lap. Looking ahead to tomorrow, I think we can hope to look quite respectable: our long runs were quite good, as were the tyres."
Mercedes will be looking to optimize tyre strategy, especially over the long lap, and that will be the key to a good finish at the race.
Meanwhile, the Red Bulls managed another front-row finish as Mark Webber took pole position and Sebastian Vettel qualified second, and Lewis Hamilton, who is set to race for Mercedes next year, qualified third.