Ryan Joseph Ramos
October 12, 2012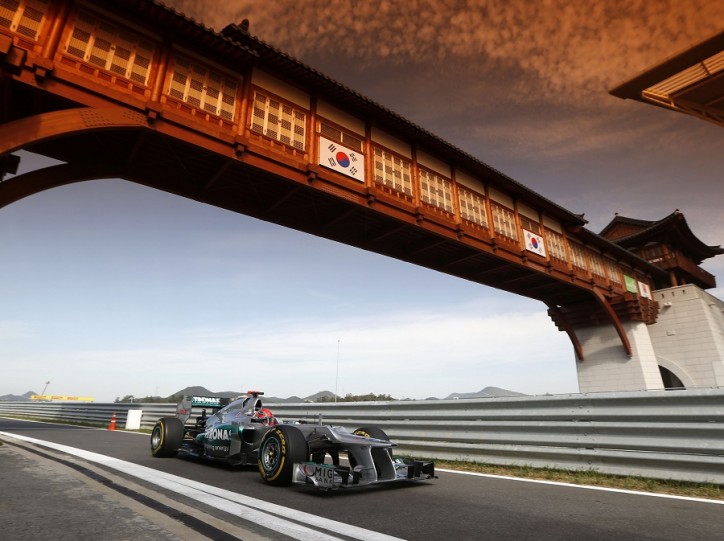 After a fairly solid run through the Friday practice of the 2012 Korean Grand Prix, the Mercedes AMG Petronas F1 team is in high spirits and should head into qualifying with a decent shot at good results. Michael Schumacher and Nico Rosberg combined for 112 laps through the Korea International Circuit without incident and managed to put in some aerodynamic development as well.
Speaking after the Friday practice runs, Schumacher noted that the team should figure in the top 10 in qualifying and will work their strategy to suit this projection. "We have made some small changes, nothing major, and we looked ok on our long runs," he added. "Of course, I haven't been able to study the times from the other teams yet, but we will try to secure a solid result this weekend."
"We had some small new things to try on the car which worked quite well, and we seem to be looking better here than in Suzuka," said Rosberg. "So I'm looking forward to tomorrow and seeing where we are compared to the other cars."
The MGP W03 really looks suited for the Korean GP circuit, which features 12 of 18 corners under 200kph (with 6 under 100kph) as well as four 280-kph-or-faster zones each lap. The team is looking forward to a solid qualifying session and is hopeful for some nice championship points come race day. We'll keep you posted on the qualifying results, so you'll never miss any of the action.