Ryan Joseph Ramos
September 18, 2012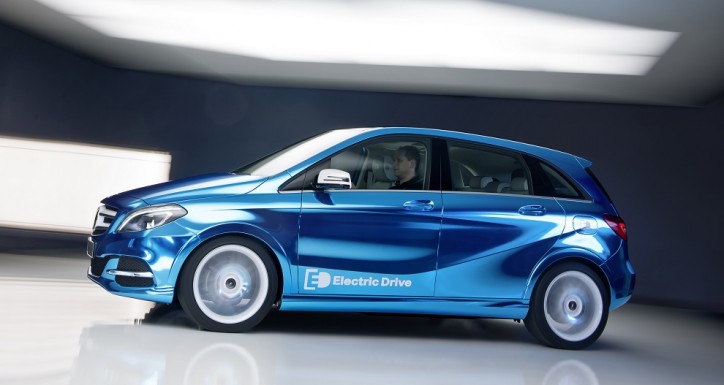 Rumors are starting to heat up for the 2012 Paris Motor Show, scheduled to start at the end of the month. Mercedes-Benz is set to unveil the Concept B-Class Electric Drive vehicle at the motor show, which will see a 100-kW electric motor and lithium-ion battery mounted on a B-Class.
This EV concept builds on the B-Class driving experience, enhancing the focus on family use and everyday transportation. The motor provides the vehicle with a range of 200 kilometers. Driving dynamics are superb thanks to the 310 Nm of torque. In addition, the battery is chargeable using any 230V power outlet. It also has rapid-charging functionality through high-voltage (400V) terminals.
This is the first step of us seeing the Electric Drive designation emblazoned on battery-powered EVs under the smart, Mercedes-Benz, and AMG brands. We also expect to see the smart BRABUS electric drive and SLS AMG Coupe Electric Drive at the Paris Motor Show.
The car is being billed as a "Mercedes trailblazer for alternative drives in the compact premium automobile segment."
Aside from the specs, the Concept B-Class Electric Drive comes with something called "Energy Space," which helps provide for ample storage room within the vehicle.