Ryan Joseph Ramos
July 8, 2012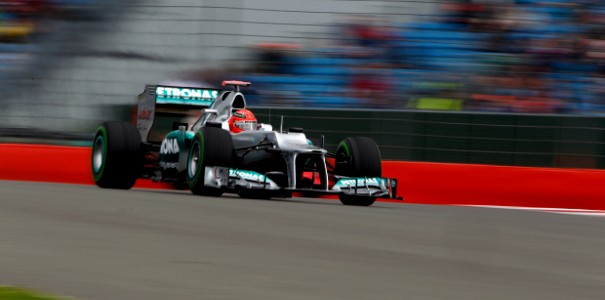 The day started out with Michael Schumacher and Mercedes AMG Petronas having high hopes of a podium, and maybe even some chance at a victory at the British Grand Prix. However, those weren't in the cards as Schumi ended up finishing in 7th place despite starting out at P3 on the grid. Meanwhile, Mark Webber of Red Bull upset Ferrari's Fernando Alonso to claim the race victory.
Schumacher lost pace and barely managed to get out of 8th place by overtaking Lewis Hamilton late in the race. "We were pretty competitive towards the end of the race, but overall we knew that the characteristics of this circuit wouldn't suit us in normal conditions—we definitely could have done better in the wet," said Schumacher. "Even so, we managed to score a few points, which can be important for the team."
Nico Rosberg also lamented his poor showing in Silverstone. He finished in 15th place, well out of the points. "The whole weekend just hasn't gone to plan for me which is a bit unexpected and really disappointing. In the race today, I had a poor start and generally we just didn't have the pace."
Mercedes AMG Petronas is now setting its sights on its home race of Hockenheim for the German Grand Prix. We all expect better results from the drivers and from the team, so be sure to watch it!