Ryan Joseph Ramos
May 16, 2012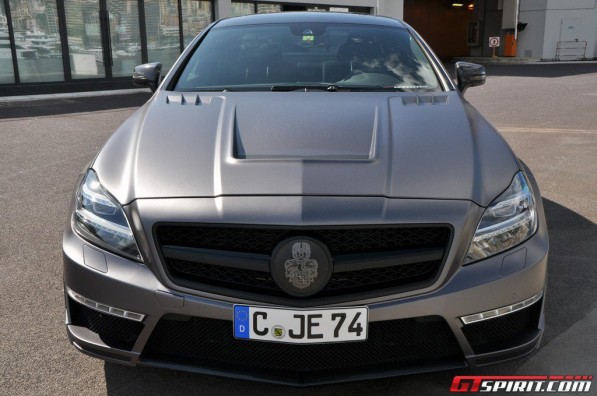 What do you get when you soup up an already fast car using a package centered on a Stealth aerodynamic kit? That's the Mercedes-Benz CLS 63 AMG Stealth by tuner German Special Customs.
The aerodynamic body of this tuned car, as well as its body color, really shows off the design that's influenced by stealth airplanes. There's a new hood with a broad shaft, fresh side skirts, and a broader front fascia. Instead of the Mercedes-Benz logo adorning the front grille, the GSC emblem is displayed on that section. Oh, the new bumber is also laced with LED daytime running lights for added functionality and style.
With those additions and the performance upgrades provided for the Stealth's 5.5-liter twin-turbo V8 engine, the custom vehicle generates 225 horsepower more than the standard AMG variant. The Stealth's 750 horsepower is aided by a new exhaust system, bigger turbochargers, and a bonus water cooler. New 20-inchers are in place, while drivers will also get to play nice with the front axle's adjustable suspensions.
The GSC CLS 63 AMG Stealth has a top speed of nearly 350 kph, while its 0-100 kph time is rated at a mere 3.7 seconds.