Clarissa
April 18, 2012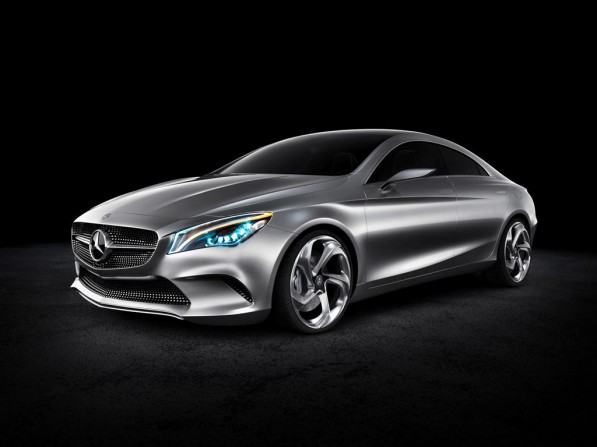 Everyone's been waiting for what Mercedes-Benz will be showcasing at the Beijing Auto Show on April 23, 2012- May 2, 2012. But perhaps the most interesting is the Mercedes Concept Coupe Style or the CSC.
Avant-garde design for a sporty coupe – this is what you will see in the CSC. In these photos released by Mercedes, one can see a strikingly masculine vehicle. "The design of the Concept Coupé style is expressive and powerful,"says Dr. Dieter Zetsche, Chairman of Daimler and Head of Mercedes-Benz cars. He also added, "We are sending a clear exclamation mark. Sports cars in the middle class will continue to measure up in this car. "With a great headlamp design and nice looking lines and creases, this middle class practically looks like luxury sports vehicle. It uses the design language of the A-Class but with more elegance. It is also painted in Alubeam – a color which gives it a more distinct appeal.
Inside, the car looks very sporty. Carbon fiber trimmings and neon green accents and stitching are very attractive. The Alcantara leather in anthracite color contrasts with the white nubuck leather too. COMAND online will be present on the dash as well, this multi-media system gives the rider Internet access on-demand as well as great applications that helps in traveling and navigation.
Under the hood, the Concept Coupe Style's performance is 211HP or 155 kW in a 4-cylinder turbo gasoline engine. It will have a comfortable 4MATIC four-wheel drive too.
Check out more photos from the gallery below.