Clarissa
December 9, 2011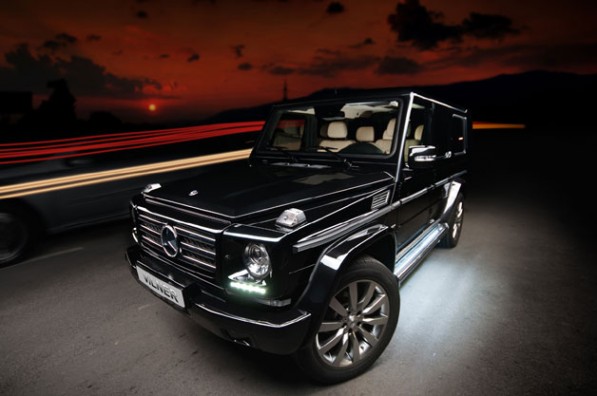 Bulgarian tuner Vilner, takes the Mercedes G-Class in fairytale land. The press release of Vilner likened the G-Class to the carriage in the Cinderella story.
The carriage in the story apparently is full of leather plus Alcantara and chrome. They also added a Ground Zero Sound System so that Cinderella can enjoy music while traveling. The LED lights on the exterior is being likened to fairy dust.
According to Vilner, their version of the Mercedes G-Class is a "beautiful fairy tale".