Clarissa
December 6, 2011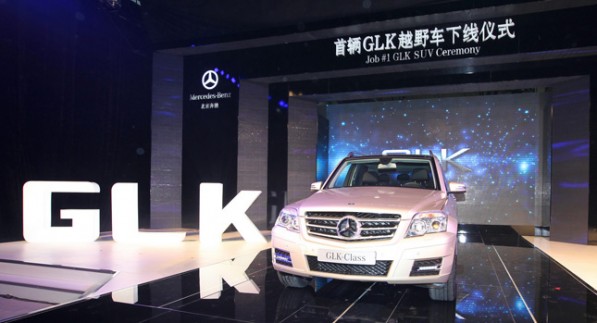 After Daimler and BAIC's agreement to expand their partnership in China with more projects, Mercedes- Benz announced that the first China-made GLK SUV will be rolled off in the Beijing Plant on Monday.
Ulrich Walker, Chairman of Daimler Northeast Asia commented, "Nothing represents our long-term commitment to China more tangibly than the production of vehicles in China itself: The localized production of further Mercedes-Benz models is an important element of our growth strategy for the Chinese market."
This is the third model that China will be producing, the first ones are the C-Class and E-Class and more will be added until 2015, and they estimate to sell more than 300,000 more until then. The car manufacturer was already able to sell 168,940 vehicles in China, that is, only from January to November 2011.