Clarissa
November 19, 2011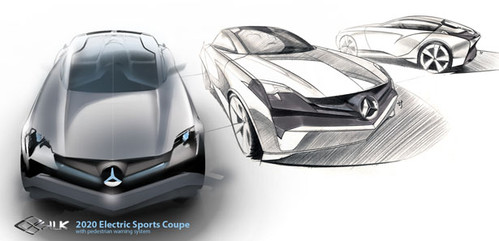 Transportation designer, Hyoungsoo Kim came up with a new project – Mercedes-Benz SILk. An electric car that is very futuristic yet, does not lose the design and lines Mercedes cars are known for.
According to the website, Tuvie.com, the car is not only aesthetically sound, the features are also packed with great stuff. For example. The three star logo at the front is equipped with HSS speaker. It also has sensors at the four corners of the body to detect pedestrians. If this would be a real car, this can help reduce accidents on the road, aside from the power it could produce. Judging from the looks and contour of the car, it could be a lean and mean vehicle.
See all the photos and admire the softness and elegance of Mercedes-Benz SILk.