Emmanuel P
October 24, 2011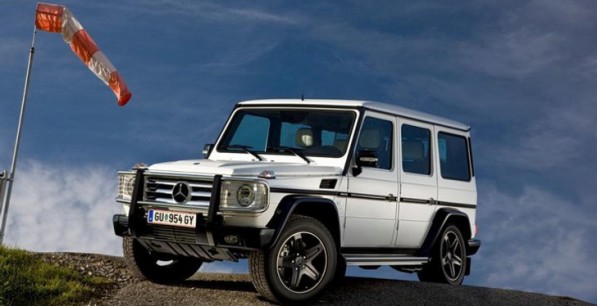 A Mercedes-Benz distributor in Oman, Zarawi Trading Company has come up with a special edition of Mercedes' evergreen G-Class model, specifically the G55. Calling it the G55 Arabia, this limited edition G-Class will have a limited 100-unit run, and will be available in matte white or black. To set the G55 Arabia apart, chrome bullbars, carbon fiber trim and 19-inch AMG wheels have been added. As befits a special edition, a two-tone black and porcelain leather interior grace the inside of the vehicles, with more carbon fiber trim highlighted by champagne white Designo piano lacquer wood trim.
No revisions have been announced to the standard 354 horsepower 4-litre V8 engine but this is not necessarily a bad thing because it means that Mercedes' reliability has been maintained. For use in a harsh desert environment, reliability counts for more than outright performance, although a 350-horsepower steed is hardly lacking in the power department.
Customers will find a specially numbered plaque on this special G55, designating the production number of this limited-edition G55 Arabia.