Nedzad
July 22, 2007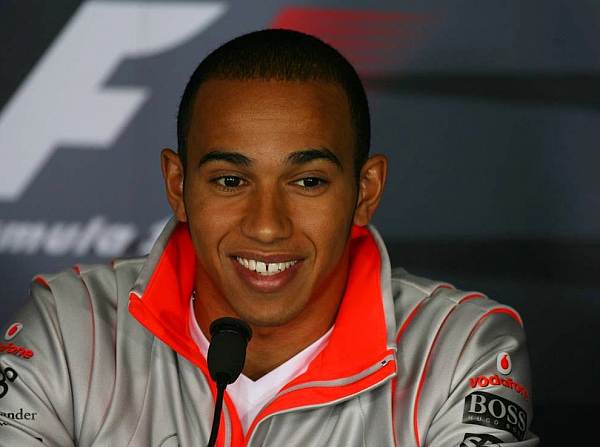 LEWIS Hamilton will drive in today's European Grand Prix in Germany.
The 22-year-old Tewin talent has been given the all clear by doctors to race after his 150mph (241km/h) crash at the Nürburgring yesterday afternoon during the final session of qualifying.
In a statement released this morning, McLaren confirmed that the world championship leader from Herts would get behind the wheel.
It said: "Vodafone McLaren Mercedes are pleased to confirm that Lewis Hamilton has been cleared to race in today's European Grand Prix by the FIA medical delegate Dr Gary Hartstein and the chief medical officer of the event, Dr Klaus U Zerbian. "The entire team looks forward to enjoying a competitive race this afternoon for both Fernando (Alonso) and Lewis."
The front right tyre on Hamilton's McLaren burst as he exited turn eight yesterday and he careered off the track at high speed with just five minutes of the qualifying session left. Hamilton was on a hot lap at the time and was challenging for pole position. He will now start from 10th on the gird with the same fuel load as he started qualifying with. The qualifying session was red flagged after Hamilton's accident and continued after half an hour delay.
I believe, he can finish on the podium today.
Hamilton was attended to by medical staff at the scene and waved to the crowd as he was stretchered into an ambulance. He was taken to the track's medical centre and later to hospital for a precautionary CT scan, but suffered no broken bones or serious injury.
McLaren issued a statement last night that said: "Following a thorough examination at the on-track medical centre, he was flown to the Koblenz Bundeswehr Hospital where he underwent a full precautionary CT scan, which proved to be entirely normal. "Lewis has no bruises and is highly motivated to race."
Following the resumption of the qualifying session, Spaniard Fernando Alonso secured a front row start alongside Ferrari pole-sitter Kimi Rà¤ikkà¶nen. Alonso was more concerned at the post-qualifying press conference for his McLaren team-mate's condition. "The most important news is obviously that Lewis is OK," said the reigning world champion. Speaking not long after crashing into the tyre wall, Hamilton said: "I'm absolutely fine and we will see later if I am able to race tomorrow.
"Everybody has been looking after me really well. We know what caused the accident and I'm just pleased that everything is OK and I really hope I can race."
McLaren team chief Ron Dennis admitted that it was a technical fault that caused the crash, not driver error.
Speaking straight after the accident he said: "The main thing is that Lewis is absolutely fine with no injuries and no broken bones."
Detailing the cause of the tyre exploding, Dennis revealed: "The accident was due to either a faulty air regulator or wheelgun causing the wheel nut on his right front wheel not to be tightened properly.
"The team is undertaking a full investigation to understand how this could have happened."
Norbert Haug, vice president of Mercedes-Benz Motorsport, also absolved Hamilton of any blame. Speaking after the crash, he said: "The most important news of today is that Lewis is OK. "The accident was not his fault."
Hamilton currently leads the world standings by 12 points from Alonso.