Muamer Hodzic
May 15, 2007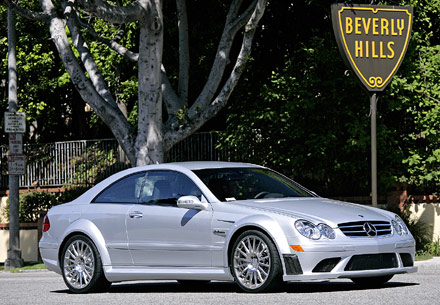 Let's not focus too much on the current company issues, let us focus on why we love Mercedes – the cars. Channel 4 has taken the CLK63 AMG Black Series on the street to see what the BS really offers – and to see if maybe the BS stands for something else.
If you would like to know what they though about it, you should visit the Channel 4 website and read for yourself, as it is a very well written article with many useful information for potential buyers and fans in general. Here is a nice quote out of the article
500bhp at 6,800rpm, 465lb-ft of torque at 5,250rpm, 0-62mph in 4.3 seconds and a top speed that's limited to 186mph. That's 26bhp, 0.3 seconds and 31mph better than the regular CLK63 AMG. And when it goes on sale in the UK with right-hand drive later this year, it's likely to cost something close to £100,000, which is £30,000 more.