Giancarlo Perlas
September 27, 2023
Recent spy shots have unveiled the incoming Mercedes-AMG E53 Wagon in the works. A close-up of the E-Class variant prototype shows that it might be a plug-in hybrid electric vehicle (PHEV), solidifying the three-pointed star brand's commitment to blending power and sustainability going forward.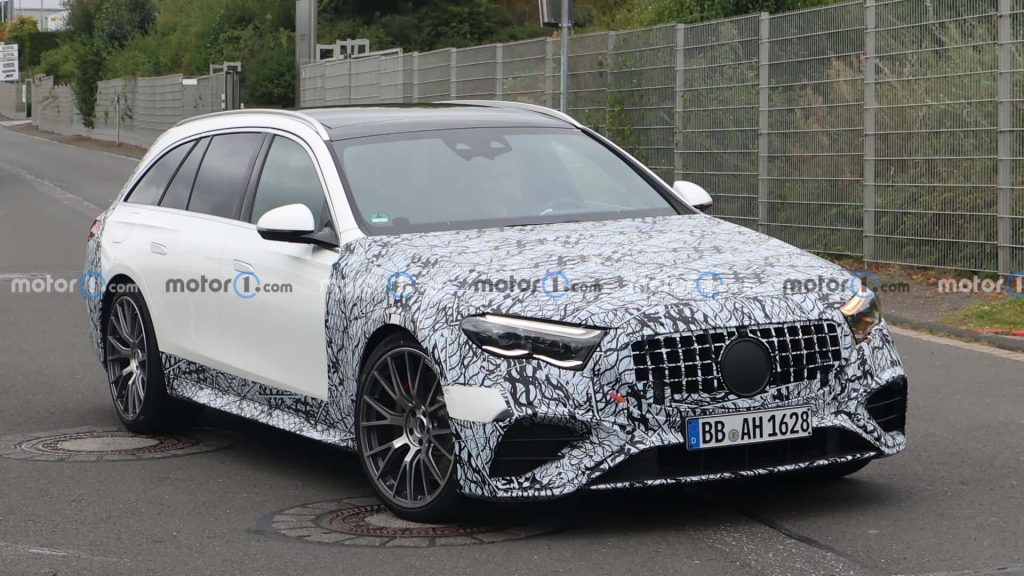 A Sneak Peek at Electrification
The latest spy shots of the Mercedes-AMG E53 Wagon from Motor1 reveal a tantalizing glimpse of the brand's electrification strategy. The right-side flap, which is likely concealing the charging port, confirms the gradual shift of AMG towards eco-conscious mobility.
This aligns with Mercedes' previous moves to electrify high-performance models like the AMG S63 and C63, setting the stage for the E63's electrified transformation.
Understated AMG Elegance
In true AMG fashion, this electrified E-Class maintains a restrained yet captivating design. The wagon, known as the T-Modell in Germany, features subtle enhancements like circular quad-exhaust tips and a Panamericana grille.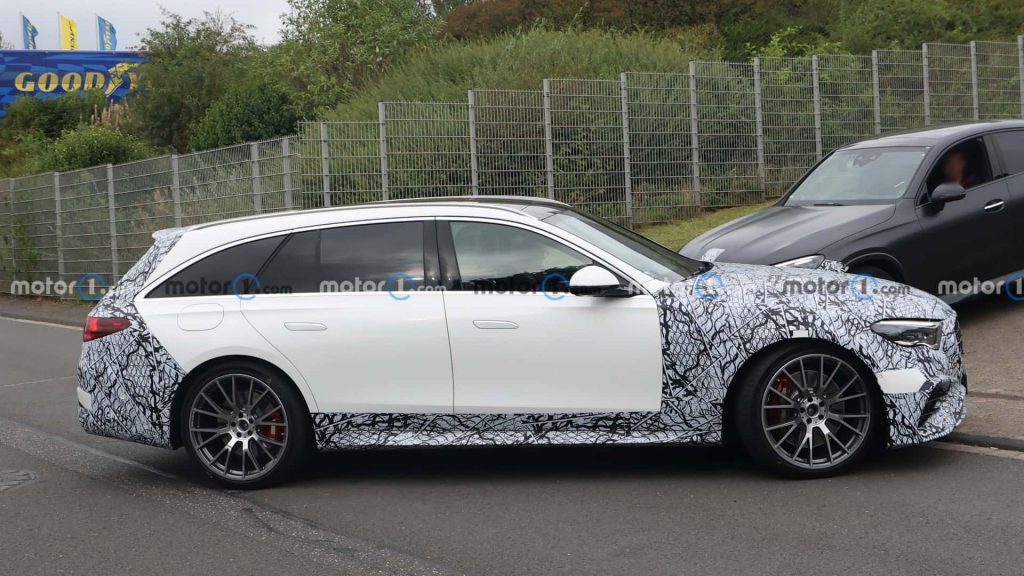 However, the overall styling remains elegant, showcasing the AMG's preference for sophistication. Meanwhile, the vehicle's lowered stance and red brake calipers suggest a stiffer suspension setup, hinting at its performance pedigree.
Unmasking Performance
Despite the camouflage attempts, the spy shots reveal key design elements of the AMG E53 Wagon PHEV. Enlarged front air intakes and a partially disguised rear diffuser provide an exciting preview of the car's aerodynamics.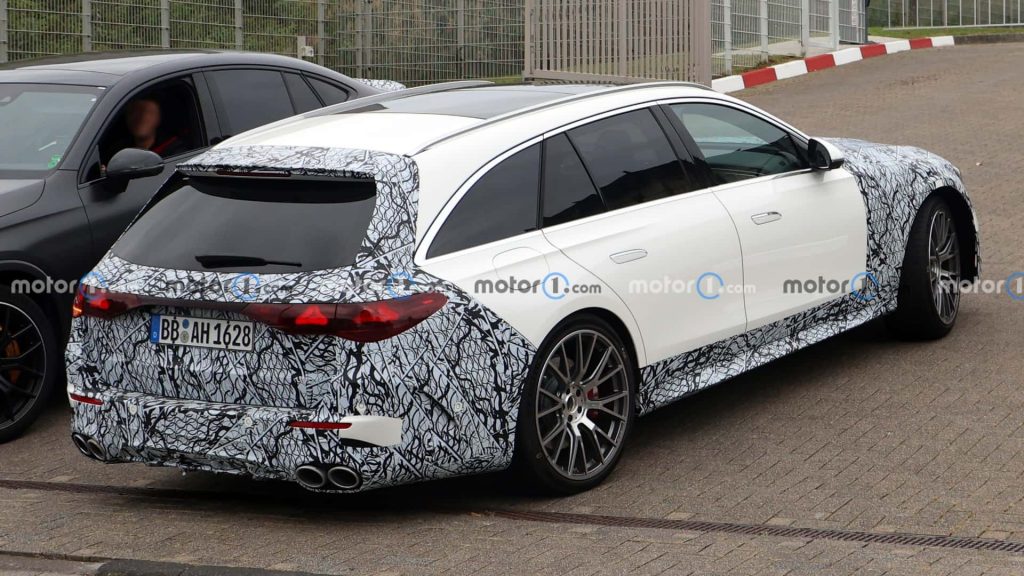 Notably, Mercedes' innovative integration of three-pointed stars into the taillights adds a unique touch to the design, further setting it apart from the competition.
Harnessing Electrified Power
Beneath the hood, the AMG E53 Wagon PHEV is expected to house an inline-six engine, following the footsteps of its siblings. Reports suggest that it will inherit the electrified powertrain from the S580e, delivering an impressive 510 horsepower and 553 pound-feet of torque.
This combination promises electrifying performance while maintaining eco-friendliness.
What's on the Horizon
While the AMG E53 sedan and wagon are expected to debut before the end of the current or early next year, Mercedes enthusiasts can look forward to the arrival of the full-fledged E63 variants shortly after.
These high-performance models are likely to incorporate PHEV technology into their inline-six engines, surpassing the already formidable AMG C63 S E Performance with even more power.