Giancarlo Perlas
July 13, 2023
Mercedes-Benz has once again witnessed strong sales growth in the second quarter of 2023. This was propelled by the surge in demand for electric vehicles (EVs) and its top-end segment offerings worldwide.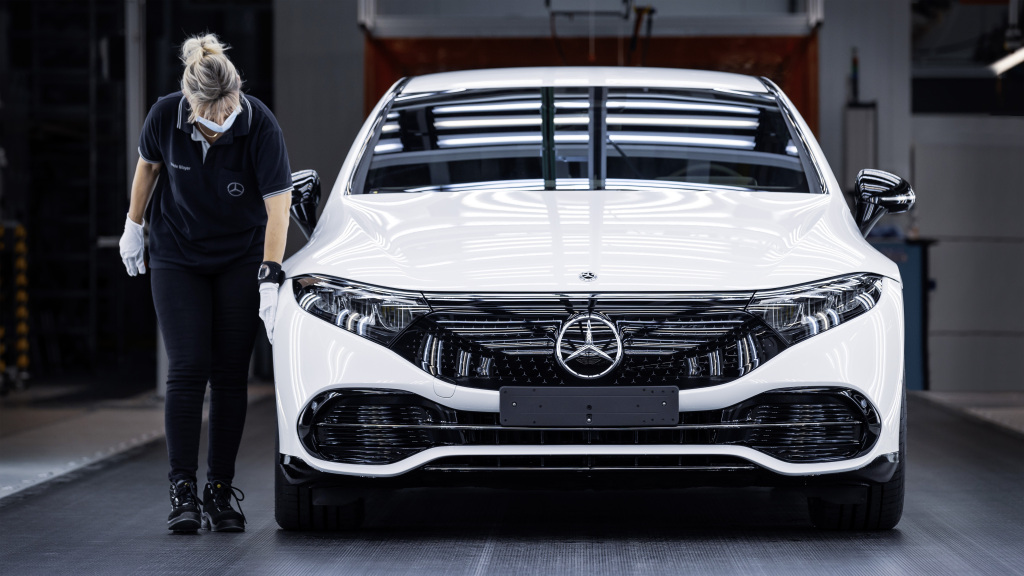 Mercedes-Benz BEV Sales are Up
Mercedes-Benz witnessed a remarkable 123% increase in battery electric vehicle (BEV) sales, with 56,300 units sold in Q2 alone based on its record books. The success can be attributed to the growing demand for models like EQA, EQB, and EQE Sedan, with fully electric vehicles now accounting for 11% of the brand's total sales year-to-date.
Counting the plug-in hybrids, Mercedes-Benz sold 187,600 electrified vehicles, representing an 18% xEV-share globally.
Top-End Segment Continues to Grow
Sales in the top-end segment experienced a noteworthy 12% rise, reaching 84,800 units in Q2. Mercedes-AMG witnessed a 19% increase in global sales, driven by strong performance in the SUV segment and the introduction of AMG derivatives of the C-Class and SL.
The iconic G-Class also saw a spike in demand, with sales up by 29% in the second quarter. Additionally, Mercedes-Maybach experienced a substantial 39% growth in sales, expanding its customer base, particularly in the United States.
Regional Sales Performance Increase
Mercedes-Benz Cars witnessed sales growth across all major regions. In Europe, sales increased by 5%, with the top-end segment and fully electric vehicles being the primary contributors. The German market saw a robust 23% sales increase, driven by strong performances in all segments.
In Asia, sales grew by 10%, with China leading the way due to the popularity of the E-Class and GLB models. North America recorded a 6% increase in sales, attributed to the influx of BEV sales and top-end vehicles.
Final Thoughts on the Q2 Sales of Mercedes-Benz
Mercedes-Benz's sales success in the second quarter of 2023 reflects the brand's commitment to sustainable growth and innovation. The significant growth in EV sales and the top-end segment exemplifies the brand's ability to cater to evolving consumer demands.
With a strong presence in various regions, Mercedes-Benz continues to strengthen its position as a leading luxury automaker in the global market.