Giancarlo Perlas
July 2, 2023
Mercedes-Benz is set to revolutionize the luxury coupe market with the upcoming debut of the all-new CLE Coupe. The German automaker recently released a teaser image of the car on its official Facebook page, generating excitement among enthusiasts and industry insiders alike. The CLE Coupe is poised to replace both the C-Class coupe and the E-Class coupe, signaling a bold move towards a simplified lineup of gasoline-powered vehicles. With its sleek design and cutting-edge features, the CLE Coupe is expected to make a lasting impression in the automotive world.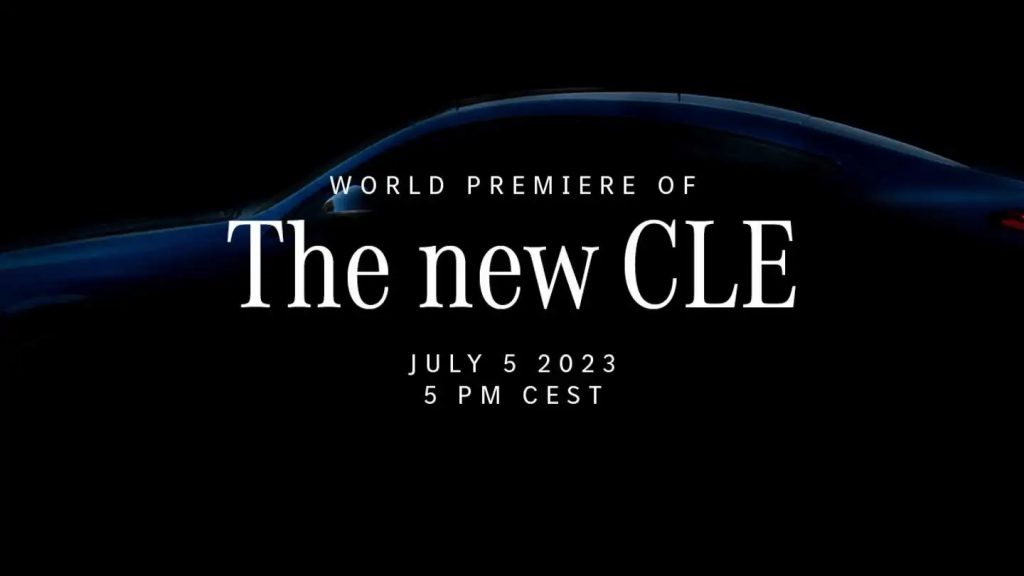 Simplified Lineup and Elegance of the CLE
As Mercedes-Benz pares down its model offerings, the CLE Coupe will take the place of the existing C-Class and E-Class coupes. The upcoming model is anticipated to deliver a sophisticated driving experience, with its sleek body and elegant lines reminiscent of the short-lived S-Class coupe.
Meanwhile, the convertible variants of the C-Class and E-Class will make way for the CLE convertible. The cloth roof of the droptop CLE may sacrifice some structural rigidity for enhanced elegance and weight reduction.
Powertrain Options for the CLE Coupe and Convertible Models
The CLE Coupe and Convertible are set to offer an array of powertrain options to suit different customer preferences and varying market demands. In Europe and the United States, the initial launch will feature a single electrified 2.0-liter four-cylinder engine, delivering a combined output of 308 horsepower based on reports.
Additionally, an EPA document reveals plans for a six-cylinder variant and an AMG 53 performance version, available in both rear-wheel drive and 4Matic all-wheel drive configurations. The anticipated AMG CLE 53 is expected to inherit a powerful 3.0-liter inline-six engine with an electric motor, providing exhilarating performance on par with the other vehicles of the esteemed AMG lineup.
Global Availability and Unveiling
The new CLE Coupe will be available in markets worldwide, including Europe and the United States. Mercedes-Benz dealers in America were reportedly given a sneak peek of it in June 2022, with details of its forthcoming electrified powertrain.
However, enthusiasts will have to wait until the official unveiling on July 5 to learn more about the CLE Coupe's innovative features, advanced technologies, and luxurious interior straight from the horse's mouth.