Giancarlo Perlas
May 5, 2023
The Mercedes-AMG GT 4-Door Coupe is getting an update for the 2024 model year in Europe. The refresh brings several revisions to the six-cylinder models GT43 and GT53, along with new standard features and an extended array of equipment.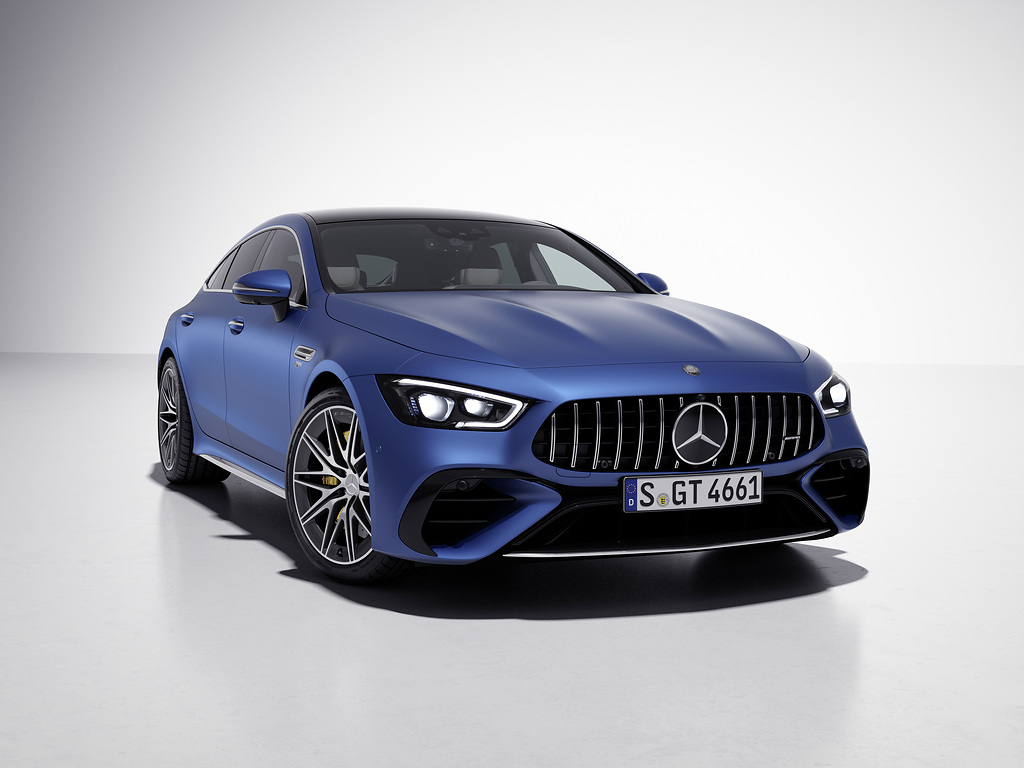 Key Features of the Facelifted Mercedes-AMG GT 4-Door
Here is a rundown of the key features of the refreshed Mercedes-AMG GT 4-Door range based on the press release of the three-pointed star marque:
Exterior Design Updates
The 2024 model year brings a redesigned front apron for the GT43 and GT53 trims, taking inspiration from the range's more muscular V8-equipped GT63. Meanwhile, the side air intakes along with the central intake mimic a jet-wing profile, which gives it a more aggressive look according to its maker.
If the V8 Styling Package is applied thoroughly, the GT43 and GT53 will look even closer to the GT63. It gives a radiator grille that is further oriented downwards and air deflectors at the outer edges.
New Paint and Updated Standard Features
Mercedes is also introducing a new paint color scheme to the car called "opalite white metallic," which is sure to turn heads. Additionally, the 2024 model year comes with an extended array of standard equipment that includes an electric sliding sunroof and a wireless charging pad mounted between the rear seats.
The MBUX infotainment system has been updated with reworked AMG-specific displays and the optional Burmester sound system also features Dolby Atmos technology.
Powertrain and Performance
Underneath the hood, the GT43 and GT53 retain their respective powertrains from the previous model year. With that, the GT43 gets to keep its 367 horsepower and 369 pound-feet of torque while the GT53 still boasts 435 horsepower and 384 pound-feet of torque. Both are mild-hybrids and feature an electric motor good for a temporary boost of 22 horsepower.
Final Thoughts on the Updated 2024 Mercedes-AMG GT 4-Door
The 2024 Mercedes-AMG GT 4-Door Coupe brings significant updates to the exterior design, new standard features, and an extended array of equipment. The refresh also introduces a new paint color, opalite white metallic, which is sure to turn heads. While the powertrains remain unchanged, the GT43 and GT53 offer impressive performance with their mild-hybrid systems.
Overall, the updates make the 2024 model year a compelling option for those in the market for a luxury sports car.