Giancarlo Perlas
February 8, 2023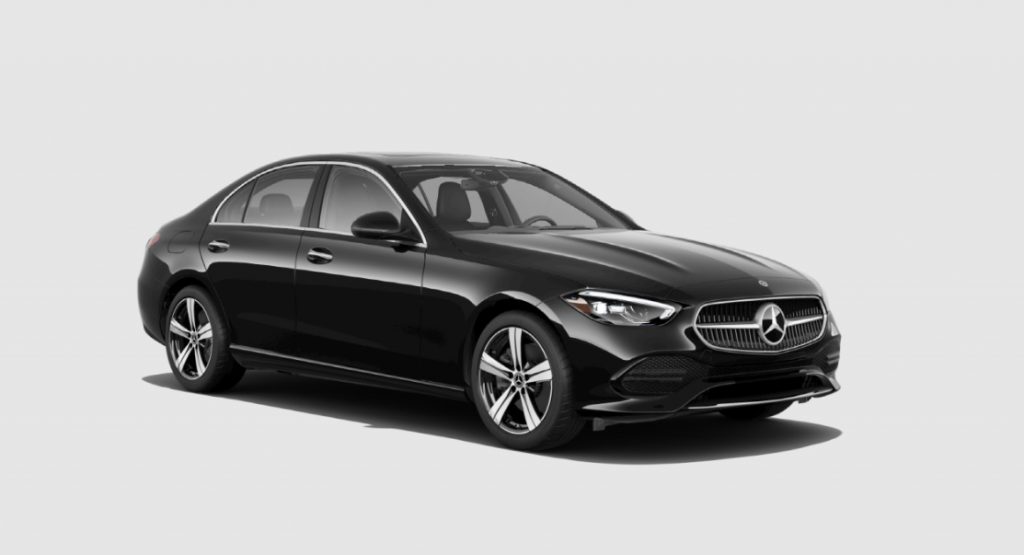 When it comes to diagnosing the most common Mercedes-Benz C300 4MATIC problems, it is important to stay on top of potential issues in order to avoid further mechanical damage. There are several common issues associated with 4MATIC systems such as excessive noise, fluid leaks, excessive vibration, and/or defective modules and sensors that you should be vigilant of.
In this article, we will go over each of the said typical problems that may arise with a Mercedes-Benz C300 4MATIC and discuss their recommended solutions.
How the Mercedes 4MATIC System Works
The Mercedes-Benz 4MATIC system is an all-wheel drive technology that utilizes four-wheel drive and intelligent traction control to deliver power to the wheels on demand. This ensures better grip, improved handling, and greater stability on wet or slippery surfaces.
Most Common 4MATIC Problems in the Mercedes C300 and Their Solutions
According to MBUSA, these are the common culprits of the problems encountered by owners of the C300 cars in their 4MATIC all-wheel-drive system:
1. Excessive Noise
One of the most common problems associated with 4MATIC vehicles is excessive noise originating from either the transmission or transfer case. This noise can be caused by a variety of issues, such as worn-out gears, low fluid levels, contaminated fluids, and even faulty seals that allow air to escape.
The best way to diagnose and fix this issue is to seek advice from an experienced Mercedes-Benz mechanic or dealership who can run diagnostics on your car. Be sure to bring them any information you may have regarding the issue in order for them to quickly identify and resolve it accordingly.
2. Fluid Leaks
Another common problem encountered with Mercedes-Benz C 300 4MATIC vehicles is leaking oil or transmission fluid. This can be caused by a number of issues, including faulty seals, worn-out parts, and improper assembly. Again, these normally occur in the transfer case and transmission, so it's recommended to begin your inspection there.
It is important to take your car in for an inspection if you notice any leaks so that the mechanic can identify the source of the leak and carry out any necessary repairs or parts replacements before things further get out of hand.
3. Excessive Vibration
When it comes to 4MATIC systems, excessive vibration can be an indicator that something is not functioning correctly within them. If you experience this issue while driving, it could be a sign that the driveshaft flex disks are worn out due to heavy usage over time. Heavy usage may cause these disks to crack, which in turn causes an excessive amount of sway and vibration when driving.
If you suspect this is the issue, it is best to have a professional Mercedes-Benz mechanic inspect and replace the worn-out disks. Ignoring this issue can negatively affect the driveshaft center support bearing, differential, and transmission assembly.
4. Defective Modules and Sensors
The 4MATIC system relies on several electronic modules and sensors in order to operate correctly. If these components become faulty, then the 4MATIC system may not function as intended, resulting in erratic behavior or even complete failure of the system. The most common contributors to sensor and module issues are wiring issues, damaged parts, corroded components, or dirty parts.
This issue can be resolved by having a certified technician diagnose and replace any defective parts with new genuine components from an official Mercedes-Benz shop for maximum quality assurance. However, if the problem is simply due to minor corrosion or dirt accumulation, a thorough cleaning of the contaminated components may do the trick.
Conclusion
Taking the necessary steps when dealing with any of the common 4MATIC problems in the Mercedes C300 will ensure the best possible performance from your vehicle for years to come. By staying vigilant about potential 4MATIC problems, you'll be confident that your Mercedes-Benz C 300 will continue to run as smoothly as the day you drove it out of the lot.