Giancarlo Perlas
June 15, 2022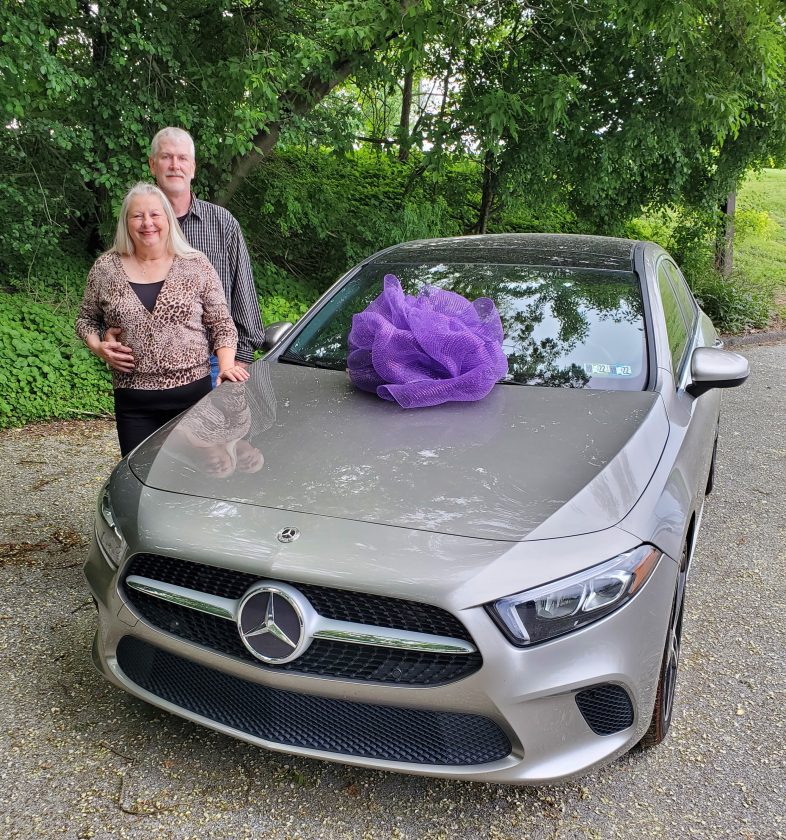 A lucky couple just went home with a new Mercedes-Benz A-Class sedan after they were announced as winners of the Home Nursing Agency Foundation's 20th annual Mercedes Moment fundraiser, which was held on May 19.
According to the Altoona Mirror, Charlotte and Paul Pletcher of Osterburg held the winning numbers of 545. They were offered either the car or $30,000 in cash with no deposit bonus but they opted for the Mercedes-Benz A220 instead.
What a good call! That's because the vehicle actually costs around $4,000 more than the cash price offered.
In terms of features, the A220 is definitely an amazing car with its 2.0-liter turbocharged four-cylinder engine capable of producing 188 hp and 221 lb-ft torque. All that power is directed to a front-wheel-drive system and distributed via a seven-speed dual-clutch automatic transmission. The configuration is good for a 0-60 mph run of around 5.5 to 6 seconds.
Meanwhile, the exterior styling of the A-Class sedan is highlighted by its combination of sporty and luxurious outlines. Then, going inside reveals a plethora of comfort features and advanced tech, including a multi-function steering wheel plus twin digital screens with MBUX infotainment system integration and a collection of driver assistance systems.
That's a lucky couple indeed! With that, if you also happen to be looking at a way to score big, you might want to try your fortune with Gamblizard. The iGaming platform features a selection of exciting games that you can choose from that will give you a chance to win big prizes if you happen to be lucky enough or you think you got the skills to beat the games it offers.