Giancarlo Perlas
January 18, 2021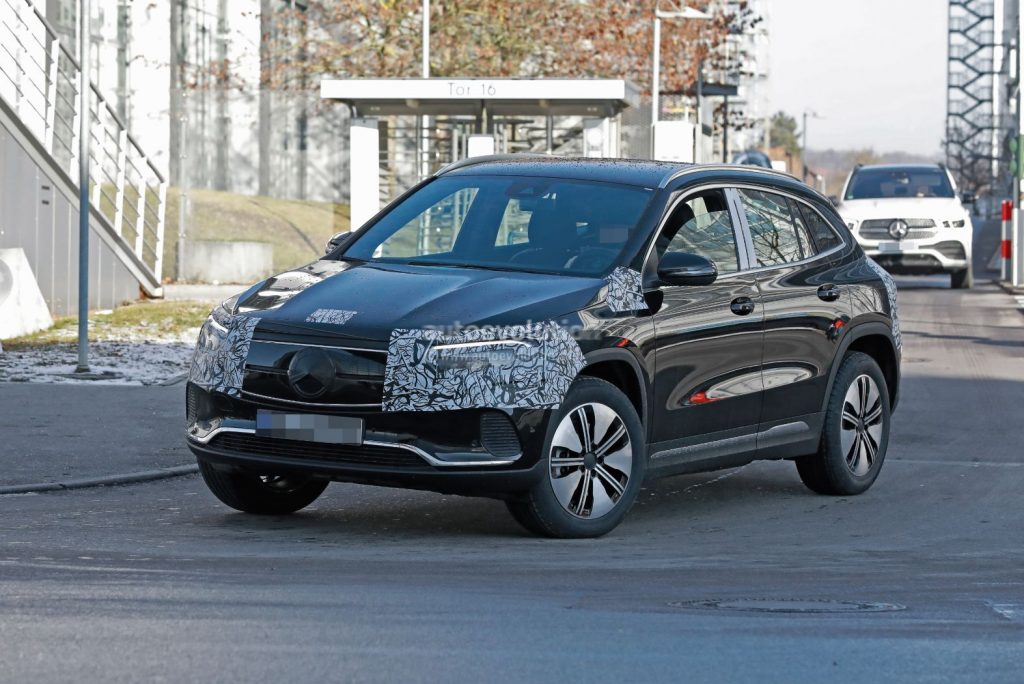 The Mercedes-Benz EQA was spotted again while undergoing testing. The prototype appears almost free of its camouflage, which gives us a good look at most of its key exterior design elements.
Based on Autoevolution, the spy shots were taken on the same day that Mercedes teased the official reveal of the electric vehicle. The three-pointed star marque had its launch set for January 20. That explains why the company no longer bothers to hide most of the auto's features.
The near-production level EQA now looks nothing like its concept version. Instead, the electric SUV bears a strong resemblance to the GLA. This makes us suspect that the second-generation GLA might actually share the same styling elements as the EV.
According to the source, the EQA will bear a 2022 model year. It is expected to get a front-wheel-drive system instead of the all-wheel-drive system promised by its concept model. With that, it is bound to get a single motor powering only its front axle. That setup is good for at least 190 hp on its peak with an electric consumption of 15.7 kWh per 100 km.
The most affordable variant of the EV will be named the EQA250. The report claimed that a more potent trim is likely arriving at the end of the year, which will also coincide with the sale of the EQA model.
The range-topper will have at least 272 hp, and it will have an all-wheel-drive system. Although still unconfirmed, insiders say that it will have a range of 400 km based on the WLTP test cycle.