Giancarlo Perlas
December 8, 2018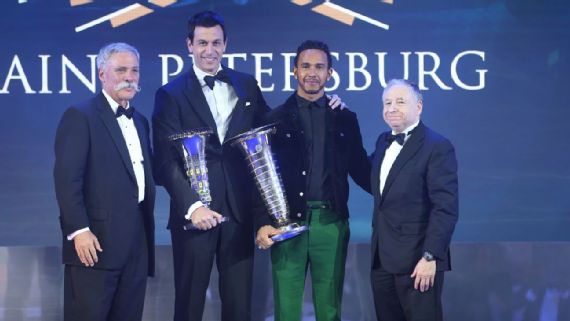 The Mercedes AMG Petronas Formula One team was just awarded the Constructors' Championship while Lewis Hamilton got the coveted Drivers' Championship. The team also expressed interest on Mick Schumacher, the son of seven-time F1 champion Michael Schumacher.
After an admittedly grueling 2018 season, Mercedes star driver Hamilton received the two trophies from FIA, F1's governing body, at a gala in St Petersburg, Russia.
"We all had to raise our game, each and every member of our team," Mercedes F1 boss Toto Wolff said. "Winning both titles is a testament to the incredibly hard work of the team," he added.
Out of the 21 races of this season, Mercedes F1 won 11 of them. Alongside their success are 13 pole positions and 26 podium finishes.
Winning his fifth drivers' championship means Hamilton is joining the legendary Juan Manuel Fangio in the second spot of F1's all-time greats, which is just behind Michael Schumacher's seven drivers' championship reigns.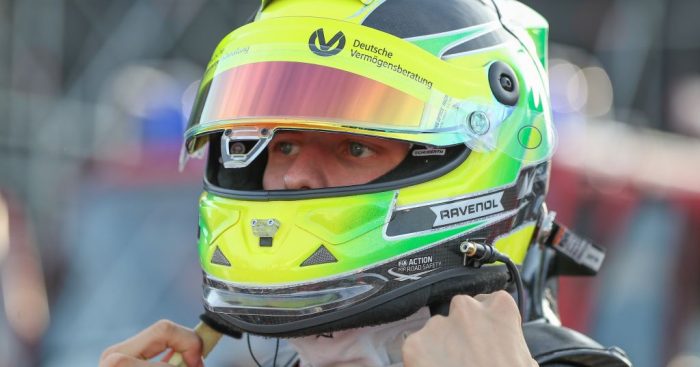 Speaking of Schumacher, Wolff teased that Mick Schumacher might become a Silver Arrows driver in the future. The statement came after Mick won the Formula 3 championship this year using Mercedes engines. It should be noted too that the young driver is still not tied to any F1 team's junior driver program, and he is on his way to Formula 2 next year.
"He's won the Formula 3 championship this year with Mercedes engines, which is great, but he's not part of the Mercedes-Benz junior programme," Wolff commented. "The most important [thing] is to give him time. He has this incredible legacy of having a father who was the most successful racing driver of all-time," he pointed out.
"He's won F3, ticked the box, now he's going into F2, which should be very difficult again against many experienced drivers," the Mercedes F1 head went further. "I have no doubt he has the potential to be a successful driver in Formula 1. Maybe one day with us, maybe not."