Giancarlo Perlas
July 12, 2018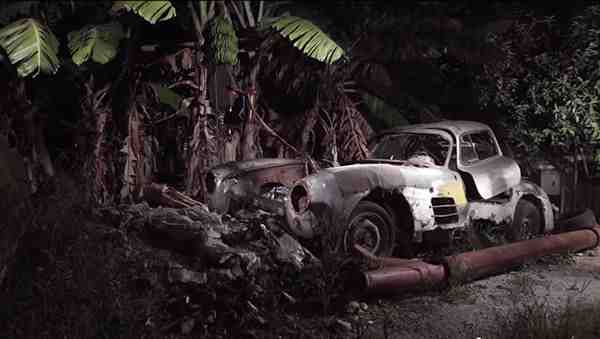 Owning an expensive Mercedes-Benz can be stressful at times due to repairs, registration, license plates, taxes and fees, and gas prices, among others. However, many might agree that nothing compares with the stress of being involved in a serious car accident with it.
It's a lot to handle and deal with. It's frequently unclear also what your next move should be. Should you total the car and receive a payout from your insurance company? Should you attempt to fix it up? Has it reached junk status, in which case you'll be needing to sell your junk car?
It's hard to know what to do, and that's why we've put together this guide to walk you through this difficult time. Read on to learn more about the options available to you in this situation.
1. Have the Vehicle Totaled and Receive an Insurance Payment
In order to "total" your vehicle—that is, have it declared as a "total loss"—and receive a payout from your insurance, two requirements have to be fulfilled:
a. Your insurance policy must include collision coverage; and
b. The insurance agency will need to inspect the vehicle and determine that it's a total loss for claims to be adjusted.
If both of these items are fulfilled, you'll likely have the option of totaling the car and receiving a payment from your insurance company. You might be surprised by what your insurance company considers a total loss, too. If your vehicle is old and low in value, it doesn't take a ton of damage for the cost of repairs to exceed the value of the vehicle. In any situation where the repair bill will come out to be more than the value of the vehicle, your insurance company will likely declare your car a total loss.
What if you didn't have collision coverage for your vehicle, but instead merely had minimum liability coverage? In that case, your insurance company won't reimburse you for damage. Of course, if the other driver in the accident was at fault, their insurance company will likely reimburse you. But assuming that this isn't the case, you could be stuck with a damaged car.
In this situation, it might make sense to attempt to repair the car and keep driving it. If the cost of repairs is reasonable, this can be a good option.
Beware though, don't spend more on repairs than the vehicle is worth in the first place. It can be a good idea to visit the Kelley Blue Book website and determine the value of your vehicle before you make any repairs. Compare the value to the total repair cost. If it's going to cost significantly more than the vehicle's worth to fix it up, you may be better off getting rid of it.
3. Keep the Vehicle and Drive It Without Repairs
If your car is mechanically sound, you could potentially continue to drive it without making any repairs whatsoever. Keep in mind though that state laws will dictate what's considered a safe vehicle for driving out on the open road. Be sure to confirm that any damage the vehicle suffered is merely considered cosmetic, and won't land you in trouble with state law if you attempt to drive it.
4. Sell Your Totaled Mercedes to a Junk Car Buyer
If your vehicle is officially totaled but you don't have a collision coverage, consider selling it to a junkyard. In some cases, the amount of money your insurance company offers you for a vehicle could be lower than what you could get from a sale to a local junkyard. Rusty's Auto Salvage pays top dollar for junk cars. Visit their website and get a free quote instantly.