Giancarlo Perlas
April 13, 2018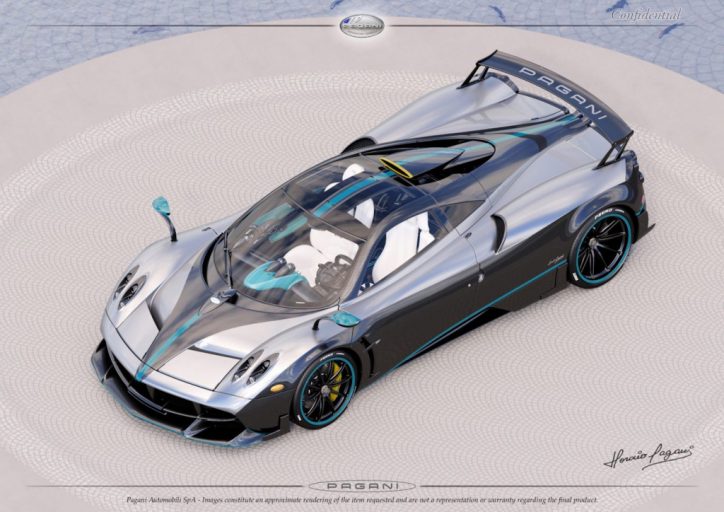 The Pagani Huayra is in its final stage of production. The last car of the series will sport the livery elements found on the Mercedes AMG Petronas Formula One car of Lewis Hamilton.
The 100th example of the Huayra marks the final car of its range. It will be called "Il Ultimo". The last Huayra is set to be delivered to the garage of Brett David, CEO of Prestige Imports.
The Huayra is equipped with a Mercedes-AMG 6.0-liter biturbo V12 engine. It is capable of producing 700 hp and 811 lb-ft of torque. AMG has been the engine supplier of Pagani for the Huayra since the coupe arrived into the market in 2011 as a follow-up to the Zonda. The two automotive companies inked a supply agreement for 100 engines.
Due to the German power-core of the Italian supercar, David decided to pay homage to Mercedes-AMG by adopting the livery found on Hamilton's Silver Arrow for his Huayra.
The renderings here show what is to be expected in the 100th Huayra. The body of the car is covered in the same finish possessed by the Mercedes Silver Arrow race car. Then, it is highlighted by contrasting dark colors on the roof and side panels. Torquoise-aqua lines running across the coupe's rear all the way to the roof and its nose also further make its visuals striking. The same torquiose-aqua theme is used in its side mirrors.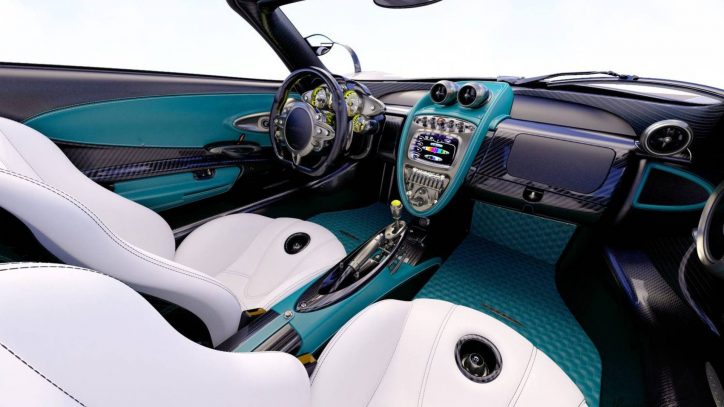 The interior of the Huayra follows the same color scheme found on its exterior. The dark gray surfaces of the cabin come with torquiose-aqua accents. On the other hand, the seat covers are in white.