Giancarlo Perlas
March 22, 2017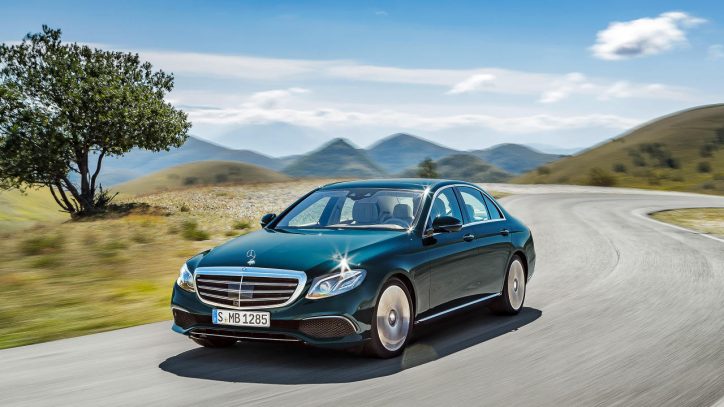 The Mercedes-Benz E-Class is defined by its striking look, decent performance, luxurious elements, comfort features, innovative technology and many more. The 2017 Mercedes-Benz E350e Plug-in Hybrid takes the range a notch up with its fuel-efficiency and low carbon dioxide emissions.
As a recap, the Mercedes-Benz E350e packs a petrol-fed 2.0-liter turbo engine matched with an electric motor. The two units give it a hybrid powertrain. The overall output of the auto is 286 hp and 550 Nm of torque. All that power is distributed to the rear-wheels via a 9G-TRONIC automatic gearbox.
According to Mercedes-Benz, the combined fuel consumption of the E350e is 2.5-2.1 l/100 km. Its combined CO2 emissions is rated 57-49 g/km. The mentioned factors qualified it for an Environmental Certificate.
Autolyzer.com recently took the car for a spin and made a review of it. In the video, Haris Sacic puts more focus at the interior of the car and he demonstrates how it is like to be in the driver's seat of the vehicle.
Going inside, we can see that the E350e has a lot of legroom and can accommodate up to four passengers plus the driver. Sacic explores the accessories of the car like its storage areas, air conditioning controls, massage system, curtains, touchscreen displays, charging point and high-end detailing in its interior surfaces.
The real action starts though when Sacic puts the hybrid E-Class into Drive. One thing that the occupants of the car will really appreciate is its high level of comfort, thanks to its different driving modes and silent interior. He switches between its petrol and electric motors while driving as well as its hybrid power to display what it can do on the road.
Video
Hit the play button in the video below to see what the Mercedes-Benz E350e is all about: