Giancarlo Perlas
June 7, 2016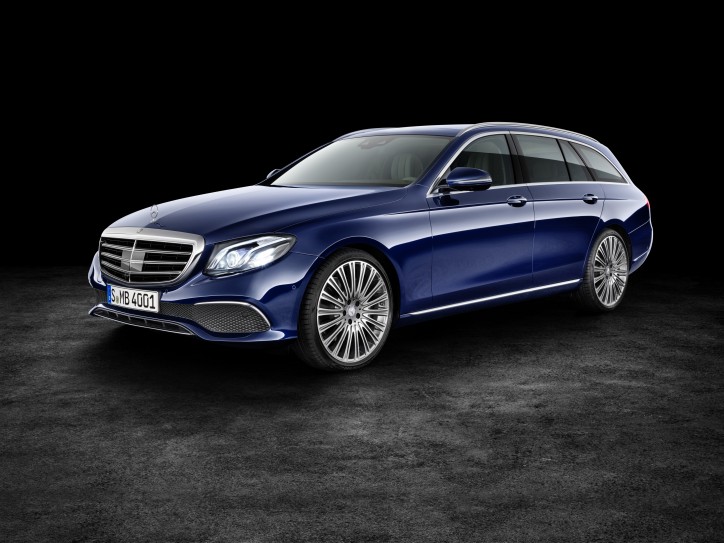 We've always believed Mercedes-Benz churns out the classiest and most elegant cars known to mankind. Sometimes, we even like it better than most luxury cars out there. The aesthetic engineering is always to die for.
Now, Mercedes has been producing about seven different models of crossovers and SUVs, but it has oddly unveiled a car that could potentially overshadow other models. The new Mercedes-Benz E-Class Estate has that sleek look Merc is known for, with an engine and practicality to attract even the most discerning of car owners.
If you want space, the E-Class Estate will certainly give it to you. By just flipping the rear backseats down, you'll get 1,820 liters to play with here, completely toppling the offers made by the Audi A6 Avant and the BMW 5-Series Touring.
And even if the car manages to seat six people, you can still get 670 liters of space. The split-folding bench can also be set upright for an extra 30 liters.
But that's not all, starting this 2016, Mercedes said you can equip the E-Class wagon with a third row of child seats in the boot itself. This will turn this regular estate car into seven-seater SUV, better than other crossovers claiming to seat more than a sedan's usual 5-seaters.
Inside, you'll find the E-Class similar to the S-Class. So, imagine having a seven-seater with a cabin like the S-Class, plus self-driving, anti-crash, and mega-tainment gadgets.
Similar to the last E-Class, Mercedes also made sure to fit the E-Class with a 1100mm-at-its-narrowest cargo bay and hidden storage compartments. That's more than what we can expect from a wagon this size.
In terms of engines, you can choose between Merc's new 2.0-liter four-cylinder motor or the 3.0-liter V6. All engines are paired with the nine-speed automatic as standard.