Giancarlo Perlas
October 5, 2015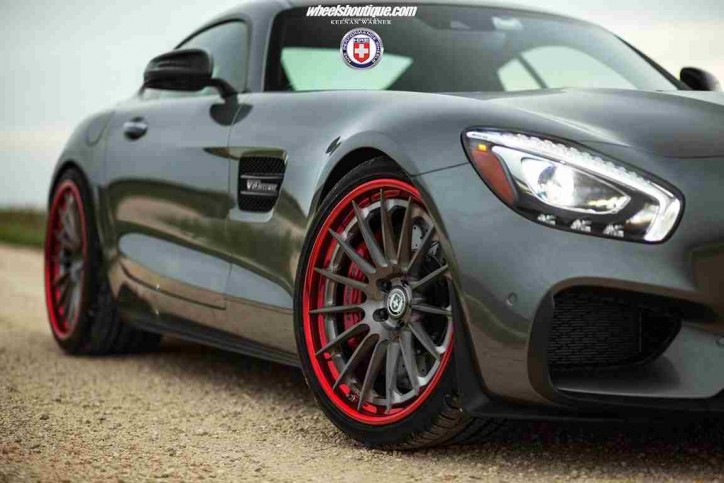 A Mercedes-AMG GT S in an unknown state of tune was recently spotted sporting the striking wheels of HRE. From the photos provided by Wheels Boutique, the new rims certainly contributed to the overall appeal of the sports car, and knowing that the products are from a trusted maker of racing wheels, it most likely benefits the car performance-wise.
The car in the picture has been equipped with the RS103 model wheels from HRE's Street Collection. The wheels are designed specially for supercars, GTs, muscle cars and performance sedan variants.
The RS103 wheels aim to offer better handling, acceleration and braking to its users, thanks to its use of lightweight but very resilient alloy materials. On the other hand, its multi-spoke design bordered with a thin red ring shows artistic craftsmanship, which ensures that its style is not compromised despite its benefits in the auto's performance.
The units are available in various sizes running from 18 inches to 22 inches. The Mercedes-AMG GT S in the pictures was fitted with the 20-inch version. The series also includes the RS100, RS101, RS102, RS105 and RS106 models.
The pricing of the units are available upon demand via Wheels Boutique. So if you are interested in enhancing the performance of your sports car on the road a bit, or in pimping its look a little, the HRE RS103 wheels are really worth checking out.
Photos of the Mercedes-AMG GT S with Custom Wheels
Check out more photos of the Mercedes-AMG GT S equipped with HRE RS103 wheels in the gallery below: