Ryan Joseph Ramos
May 9, 2014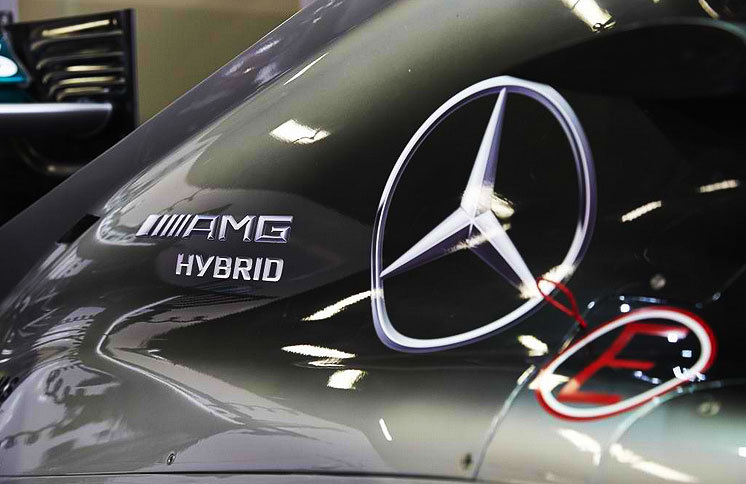 From here on out, the Mercedes AMG Petronas race car for the 2014 Formula One season will be known as the F1 W05 Hybrid, in honor of the technology that's present in the new Power Unit and as a testament to the commitment Mercedes-Benz has to this automotive technology.
The car will now carry the familiar 'Hybrid' branding present in the hybrid passenger cars from the German automaker. This branding will be displayed prominently right on the engine cover. We'll be seeing this on the Mercedes AMG Petronas cars this weekend at the 2014 Spanish Grand Prix.
"What we are seeing in Formula One today is the next generation of innovations that will eventually find their way from the race track to the road," said Mercedes motorsport chief Toto Wolff. "Mercedes-Benz is leading the way in promoting the positive new direction the sport has taken."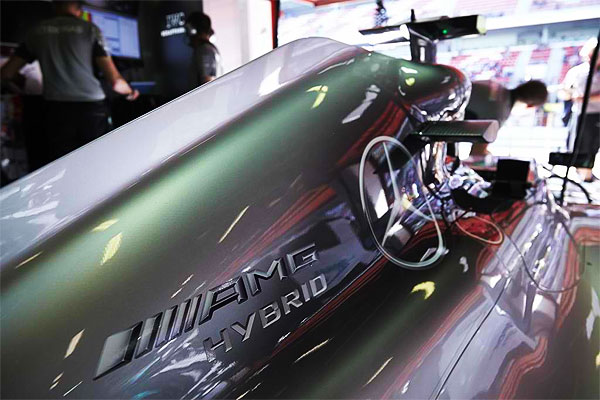 Wolff added that the trend for vehicles is toward green technology, and as such, Formula One has a role to play in pushing the boundaries of technology in that direction as well. The revolution in F1 actually gained momentum with the introduction of the Kinetic Energy Recovery System (KERS) in 2009, and now the new Power Unit regulations that started this season are also a major push in the direction.
Mercedes AMG Petronas is currently at the top of the F1 standings this season, and the new engine–sorry, Power Unit–plays a huge part in that. Mercedes power has been the clear front-runner in 2014, with Mercedes blowing by the opposition. Force India-Mercedes is at third in the standings, while McLaren-Mercedes and Williams-Mercedes are fifth and sixth, respectively.