Peter Parcon
May 2, 2013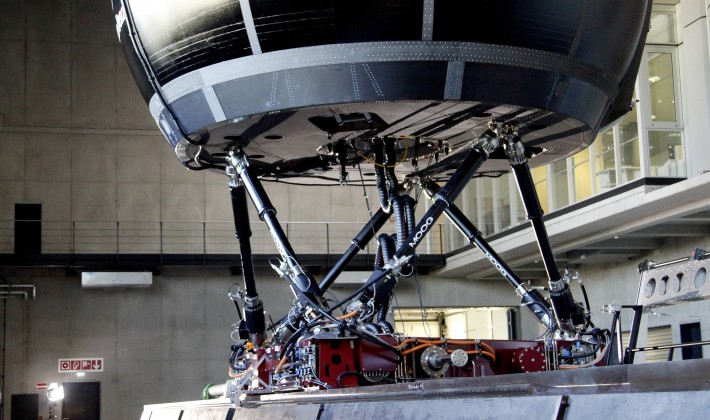 The car industry's most advanced simulator is found in Stuttgart in the Sindelfingen Technology Centre of Mercedes-Benz. Installed in October 2010, it modernizes the development of the latest vehicle systems with its electric hydraulic system, 360-degree display screen, and twelve-meter rail used for transverse motion.
Mercedes-Benz Cars Development Head Dr. Thomas Weber revealed that the company is capable of duplicating dynamic driving maneuvers using the simulator. The simulator realistically imitates lane changing, and it facilitates an in-depth research on driver and vehicle behavior in road traffic.
The test driver will sit inside an authentic vehicle while using the simulator. Data lines link the controls of the vehicle to an advanced computer system. Whenever the driver accelerates, brakes, or steers the vehicle, the computer recognizes these reactions at a rate of 1000 times each second and emulates the effects of actual traffic conditions.
The 360-degree display screen will also change constantly to simulate actual driving situations. Sudden evasive maneuvers made by the driver also appear in real-time as the cells replicate the performance of the vehicle while it is on the road. These situations may include sudden braking or cornering at a high speed. The simulator also replicates complicated maneuvers like double lane changes since its maximum speed reaches ten meters per second.
The simulator of Mercedes-Benz provides a significant contribution in the development of vehicles, and facilitates the optimization and design of systems based on interactions of actual human drivers.