Peter Parcon
March 29, 2013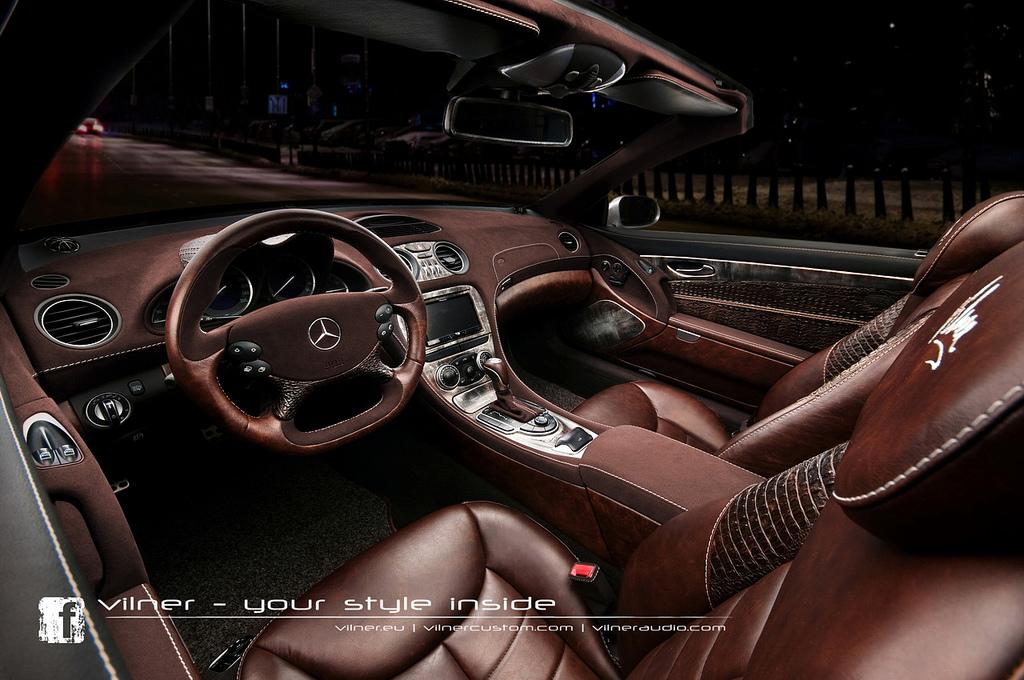 The Mercedes-Benz SL received a makeover by Vilner recently, giving its interior a design inspired by a large aquatic tetrapod, a crocodile.
Following its notable restoration work on an Alfa Romeo RZ, the luxury tuning professionals from Vilner of Bulgaria have looked into enhancing the interior of the Mercedes-Benz SL. Five elegant looking materials will be infused inside the cabin of the German luxury vehicle.
The seats will be covered up with Nappa leather, brown Alcantara and crocodile leather with some rather distinguishable stitches.
The design also features a number of brown wooden highlights even as the plastic components and the seatbelts were subjected to a grey-colored motif. The ceiling and rearview mirror will feature an Alcantara pattern while the mat and carpet will have a brown-grey finish.
The gearshift lever of the Mercedes-Benz SL and some of its plastic components were given a hand-painted finish. DLS speakers and amplifiers were also installed into the vehicle.