Ryan Joseph Ramos
November 25, 2012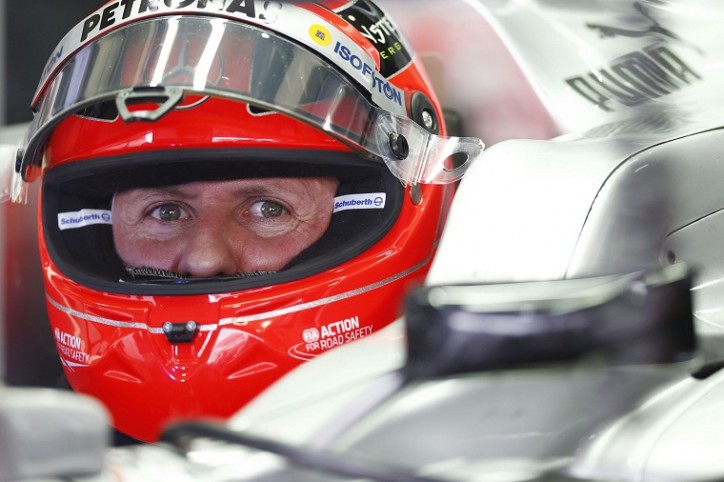 The safety car escorted the remaining cars through the chequered flag at the end of the 2012 Brazilian Grand Prix, effectively ending the 2012 F1 season—with Sebastian Vettel officially taking his third-straight drivers' championship and being the youngest player to do so. Meanwhile, compatriot Michael Schumacher was able to hold on for some nice points, finishing at 7th in a chaotic rain-filled race.
Upcoming Mercedes driver Lewis Hamilton, who managed to wrest the race lead from erstwhile leader Nico Hulkenberg, got clipped by the same car with 15 laps left and the McLaren-Mercedes suffered suspension damage that forced him into retire. As expected, the rain led to many slips and slides in the race, as Interlagos proved tricky to navigate with the wet track and the debris occasionally littering the circuit.
A 6th place finish was good enough for Vettel, who managed a strong second half of the season to take the lead in the drivers' standings and then take it all the way to victory. In the end, Vettel edged out Alonso, 281 points to 278.
Fernando Alonso tried his best to get an upset win, but Jenson Button was just too far ahead in crunch time. Alonso needed to win the race and have Vettel finish no higher than seventh. He ended up finishing second in the race and second overall in the drivers' championship. Felipe Massa completed a Ferrari 2-3 and joined Button and Alonso on the podium.
Schumacher ends up 13th overall for the season with 49 points, behind Kamui Kobayashi and just ahead of Paul Di Resta and Pastor Maldonado. Nico Rosberg, who struggled the rest of the way after a tire puncture, finished 15th in the race and 9th overall for the year at 93 points. Mercedes AMG Petronas finishes the season in fifth place among the constructors, with 142 points.
The team now has 2013 to look forward to, with Hamilton joining Rosberg for the team's race seats.
How will Lewis Hamilton get on next year at Mercedes AMG? Go and watch him and Nico in action at Silverstone in June – check out EnterF1.com's British Grand Prix tickets and packages.