Ryan Joseph Ramos
August 23, 2012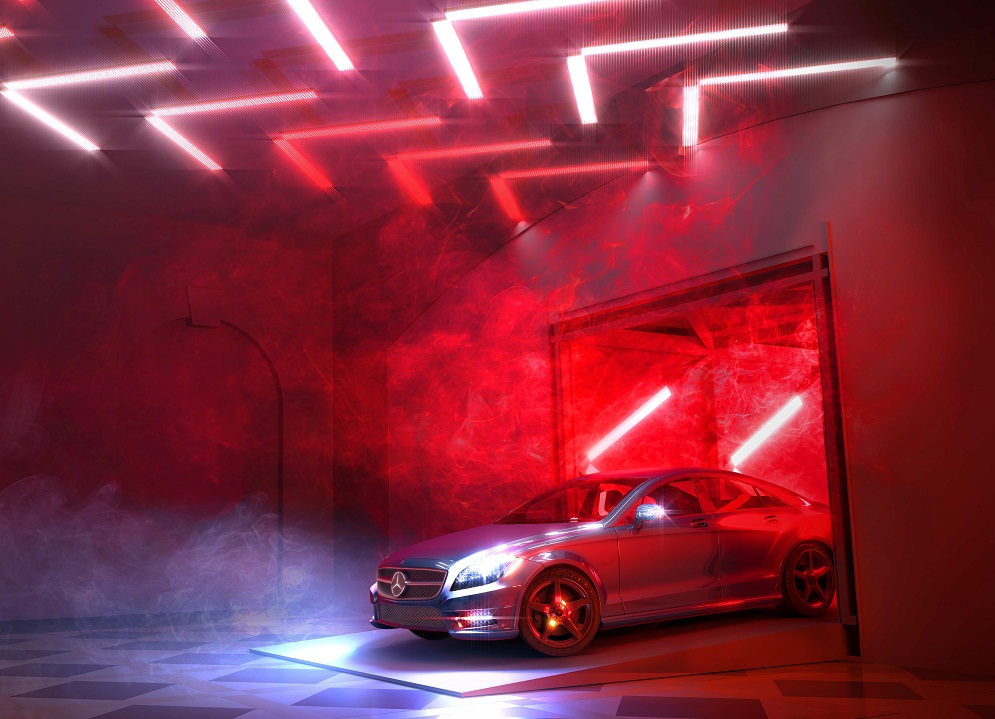 What's not to love about food and art? The two come together in what is called the "MERCEDES DRIVE THRU," a temporary and driveable restaurant that's designed by British food artists Sam Bompas and Harry Parr.
The aim is to provide "an exceptional sensory experience" highlighted by good food and some light art, accomplished by the duo with help from the Jason Bruges Studio, a multimedia collective in the UK.
A new Mercedes-Benz A-Class will be one of the main draws of the restaurant, staged artistically to highlight the design and make it interact with the whole installation and light show. Basically, the car is used so guests can go through the building as they place their particular orders and with the lights all in the background. It's an interactive activity that should excite many a guest.
"Mercedes is a brand with a high standard of quality, and the aesthetics of Mercedes design are a great inspiration for us," said Bompas. "We create luxury dining, Mercedes produces luxury cars—working together to create the world's best "drive thru" is therefore an obvious idea for what will be a remarkable feat of cooperation."
This driveable restaurant can be found in the lobby of the Selfridge Hotel, found in Oxford Street (Mayfair) and guests can go there between September 13 to 16. If you're in the area, you might want to check it out—it should offer quite a visual and gastronomic ride.
You may visit the website www.theavantgardediaries.com for information on schedules and tickets.