Kharl Prado
April 17, 2012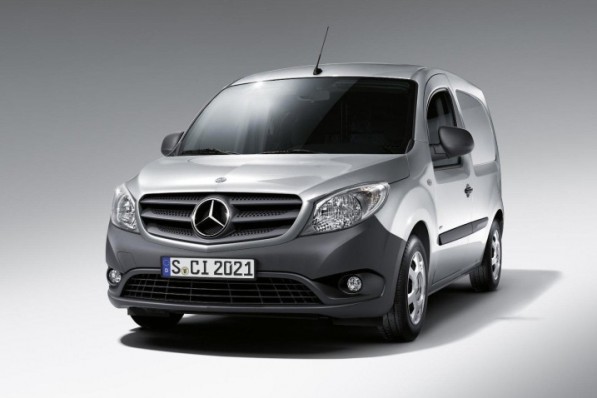 We already posted about the upcoming Mercedes-Benz Citan urban delivery vehicle, and now the van has been unveiled by the company ahead of its formal unveiling at the Hanover International Motor Show in the middle of September this year.
The Citan is designed with European cities in mind and expands the automaker's van lineup for that continent. It is available with a range of engines, which includes a 113hp supercharged gas engine as well as a trio of direct-injection turbodiesel engines between 74hp and 109hp. Prospective buyers can also choose between five-speed and six-speed tranny configurations. In addition, the vehicle is available in compact, long, or extra-long variants and come in three different model variants: crew bus, panel van, and a variant called the Mixto, which is a passenger version of the Citan.
Some say that the Citan is practically cloned from the Renault Kangoo, and there are surely some similarities. Keep in mind that Daimler entered into a partnership with Renault-Nissan, and the Citan is obviously one of the fruits of this development and technology-sharing pact. In fact, this Mercedes-Benz urban delivery vehicle is slated to be produced at the Maubeuge, France plant of Renault—right alongside the Renault Kangoo. The vehicle should reach dealerships by the end of the year.