Matt
December 22, 2008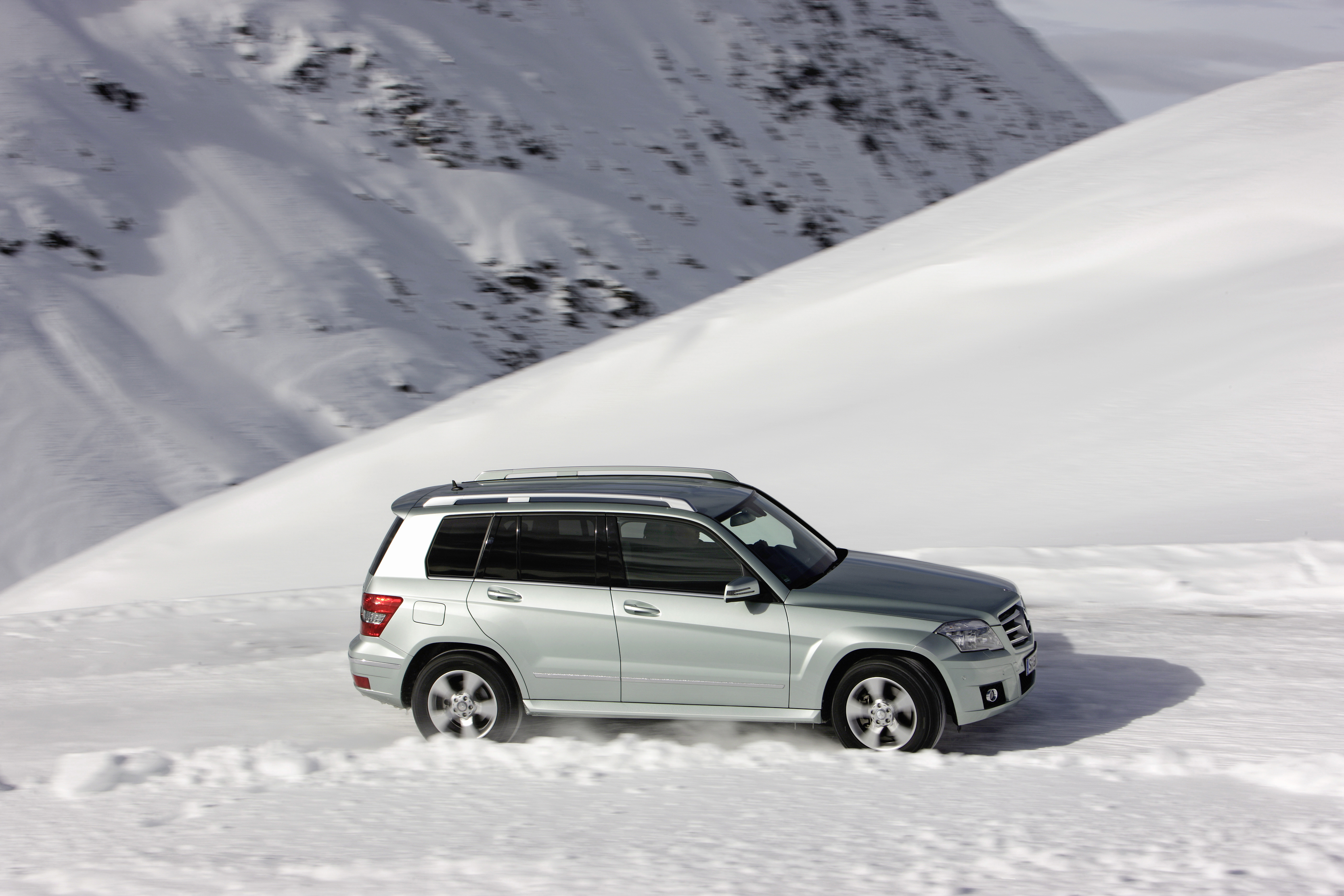 The all new GLK has landed in Canada and are being delivered to its customers as we speak. At this point only the GLK 350 4Matic is available. Starting price for the GLK 350 is $41, 800 CAD, which translate to roughly 35-36K USD. This is the starting price for the top-of-the-line GLK. Since it follows the engine displacements as the C class, there could potentially be a GLK 300 4Matic with a GLK 300 (2 wheel drive) along with the anticipated GLK 220 CDI (BlueTech) 4Matic.
First glance at the GLK results quite positively. The exterior proportions are great, interior furnishing and detailing is one of the best in its class. The interior materiality is quite rich with the usual command knob and screen, leather and aluminum or wood accents . More information and price option sheets after the jump.
From the price list, the car comes preloaded with all the essentials you will ever need. As a quick summary, at 41, 800 CAD the standards are 268HP 3.50litre engine, 7G automatic, 4Matic all wheel drive, ESP,ABS, Agility control suspension with adaptive brakes w/ hill start assist, inDash mp3, CD changer, 5 inch screen and central COMMAND controller, Bluetooh connectivity, Aux input for iPods etc, power folding mirrors, heated washer system, 10 way adjustable front seats, a choice of Matted Pine, high gloss Burl Walnut or Aluminum interior trim and a Thermatic dual zone auto climate control.
This mini ute is quite a steal when compared to the likes. Head over to the local dealerships to see it in person. You might want to get one for Christmas!