Nedzad
September 25, 2007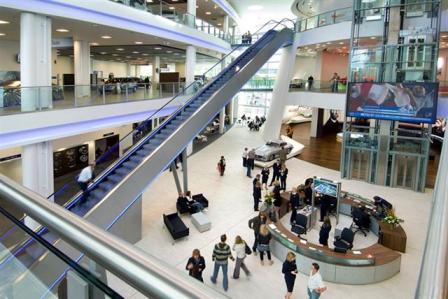 DaimlerChrysler AG's Mercedes Car Group, the world's second-biggest maker of luxury vehicles, said it reduced costs by 7.1 billion euros ($10 billion) in the last three years as part of a program to boost profitability.
"Our cost situation was not good when we began this program," Rainer Schmueckle, chief operating officer of Mercedes, told journalists today at the company's Stuttgart, Germany, headquarters. "We had quality problems. We needed to do something."
The CORE program, implemented by former Mercedes head Eckhard Cordes in 2005, was designed to improve productivity and reduce the complexity as well as the number of parts that were involved in building Mercedes-Benz brand vehicles. Chief Executive Officer Dieter Zetsche aims to raise Mercedes's profit as a percentage of sales to "at least" 10 percent by 2010 and surpass competitor Bayerische Motoren Werke AG in deliveries.
Under the CORE program, Mercedes aims to achieve profit as a percentage of sales of at least 7 percent this year. Schmueckle said today there's "no reason" why the second-half return on sales should be worse than the 8.1 percent achieved in the first half of the year.
The Mercedes-Benz brand shed 9,700 assembly-line jobs through the program, 1,200 more than originally planned, Schmueckle said. Productivity in the last two years has increased 20 percent and the carmaker plans to boost productivity another 10 percent in the coming years, he said.
Mercedes-Benz has rolled out versions of the $86,000 S- Class as well as a new C-Class sedan and GL sport-utility vehicle, which has helped boost profit at the division. Improvements in vehicle quality has allowed Mercedes to minimize incentive levels, Zetsche said earlier this month at the International Motor Show in Frankfurt.
Zetsche completed the sale of an 80.1 percent stake in U.S. carmaker Chrysler on Aug. 3, nine years after the division's $36 billion takeover. New York-based buyout firm Cerberus Capital Management LP now controls the Auburn Hills, Michigan-based company.
Mercedes is finishing the cost-reduction program at the end of September, three months earlier than originally planned. Schmueckle said today that the carmaker implemented 43,000 individual measures during the last two years to reduce costs.
The carmaker continues to search for ways to reduce spending, including talking with competing automakers about working on joint projects as a way to reduce costs, Schmueckle said.