Nedzad
July 11, 2007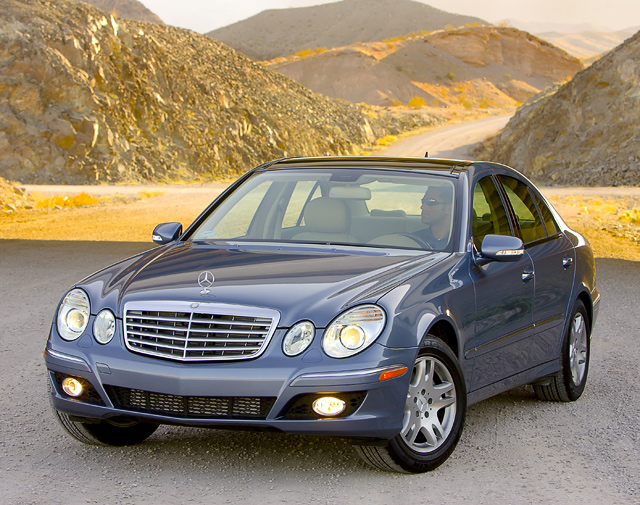 From Vancouver Sun:
The Mercedes-Benz E320 BLUETEC sedan was selected from an entry list of 14 contenders nominated by World Car jurors from 22 countries. Jurors said the Mercedes-Benz E320 BLUETEC, which the company calls the world's cleanest diesel, deserved the award for its role in enabling a diesel re-entry to the North American market, as well as for paving the way for super-clean diesel technology around the world.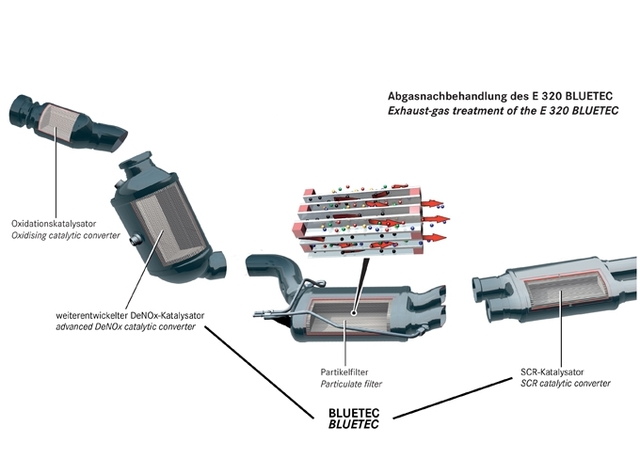 BLUETEC is a modular concept that utilizes several coordinated technical measures to minimize emissions within the engine and also provide for effective exhaust gas treatment downstream.
The process involves consistently reducing all relevant emission components to a minimum.
The system includes an oxidation catalytic converter and a particulate filter in addition to new techniques for reducing nitrogen oxide emissions.
The latest J.D. Power study "Global Outlook For Diesel" forecasts that diesels will account for more than 15 per cent of new registrations in North America by 2015.
To meet the rising demand for diesel vehicles, Mercedes-Benz will systematically expand its BLUETEC range. The company has announced that it intends to offer three new BLUETEC models (in the R, ML and GL Classes) – meeting the even more stringent BIN 5 standard – as early as 2008. BLUETEC vehicles consume 20 to 40 per cent less fuel than comparable vehicles with spark-ignition engines.
"The E320 BLUETEC represents a combination of exceptional performance and comfort with exemplary environmental compatibility and fuel economy," said Christoph Horn, Head of Global Communications, Mercedes Car Group.
Mercedes-Benz BLUETEC diesel emissions-control technology has also been declared the best new technology for 2007 by the Automobile Journalists Association of Canada (AJAC).
MERCEDES-BENZ AND THE ENVIRONMENT
Protecting the environment and conserving the natural foundation of life are fundamental values of the company. "The sophisticated BLUETEC emission control is a prime example of the company's leading-edge, future-compatible technology," says Dr. Dieter Zetsche, Chairman of the Board of Management of DaimlerChrysler AG and Head of the Mercedes Car Group.
Mercedes-Benz environment efforts encompass resource conservation, climate protection measures and environmental management systems. Worldwide, the company has adopted and implemented principles of waste minimization, improving the quality of water discharged from facilities, reducing the risk of soil contamination and reducing consumption of resources.