Giancarlo Perlas
November 19, 2023
Mercedes-Benz is considered a highly valuable car line and a symbol of luxury and class in the automotive world. Because of those values, Mercedes-Benz is always sought after and comes together with high responsibilities to protect them from collisions and damage, this is to protect the value of the car and increase its lifespan. Let's review 10 ways to protect your beloved Mercedes-Benz so that it retains its value and class over time.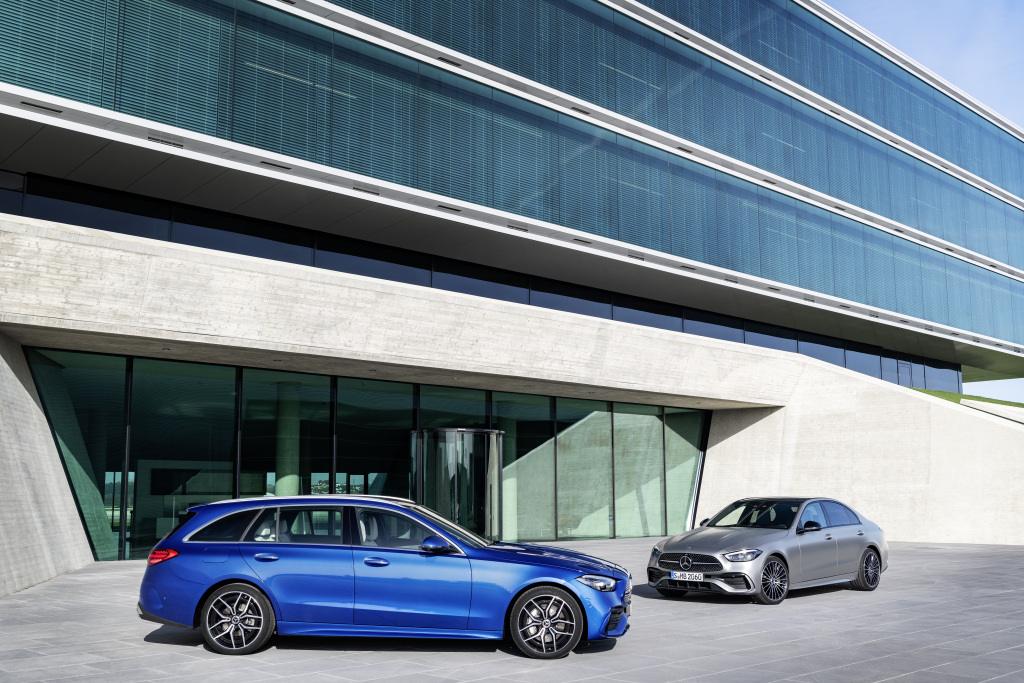 No matter what product you own, how you use it and how you protect it will determine the product's lifespan. Mercedes-Benz is not just a car, it is considered a part of the user's style, so they are also loved and cared for like members of their family. Caring for and protecting Mercedes-Benz also requires a lot of experience and knowledge. Here are 10 ways to protect your Mercedes-Benz that you need to keep in mind.
Regular Maintenance for Mercedes-Benz
The first and most important thing is to take the time to take your car for regular maintenance according to the warranty unit's schedule. Maintaining your Mercedes-Benz through regular upkeep and servicing is vital for its performance and longevity. At car care and maintenance centers, your car will be checked by staff and engineers to detect problems and then fix them. Besides, checking oil and lubricant also plays an important role in the process of using the vehicle. Ignoring routine maintenance can lead to costly repairs and diminished resale value.
Here is a list of essential maintenance tasks for your Mercedes-Benz:
Oil and filter change: Every 5,000 to 7,500 miles.
Tire rotation: Every 5,000 to 7,500 miles.
Brake inspection: Every 10,000 to 15,000 miles.
Fluid level checks: Regularly, especially before long trips.
Battery check and replacement: Typically every 3-5 years.
Using Mercedes-Benz Car Cover
Shielding your Mercedes-Benz from external elements extends beyond securing a garage spot. Utilizing a high-quality car cover ensures protection against dust, pollen, UV rays, and adverse weather conditions. Use covers made from materials that are resistant to water and ultraviolet rays to protect your Mercedes-Benz in the most comprehensive way. The material of the car cover greatly determines its effectiveness, so choose car covers that have waterproof and UV protection features.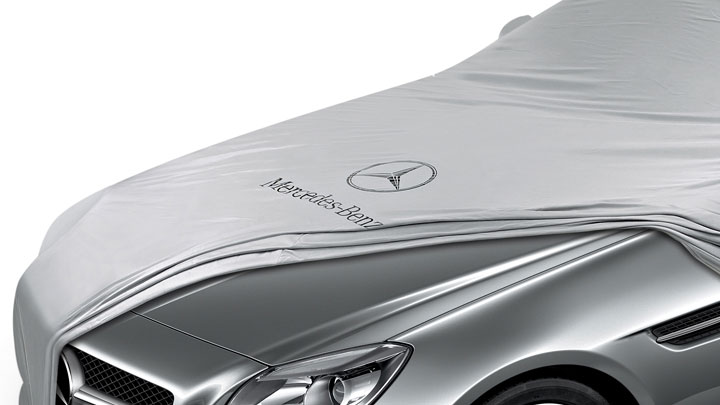 Some benefits of using car cover:
– Waterproof in rain, snow, hail, and frost.
– UV protection in boiling weather
– Prevent dirt and dust, save car washing costs.
– Prevent leaves and bird droppings which falling from the sky.
– Prevent paint scratches when impacted
Parking in Safe Areas
Choosing secure parking locations is pivotal in minimizing the risk of theft, vandalism, and accidental damage to your Mercedes-Benz. Opting for designated parking areas with adequate security measures can significantly reduce the vulnerability of your vehicle. In case you cannot find a parking garage or the general parking area is full of parking spaces, choose an area with cameras around to ensure there is no spying, or if any problems occur, you can have evidence to report to law enforcement agencies.
Anti-Theft Devices
There may be many people who think that cars will rarely be stolen because they are very large and difficult to steal, but that is a completely wrong opinion. Nowadays, technology criminals are becoming cunning and tricky, they can do anything to appropriate other people's property. With just a little trick, they can control your car anywhere. Therefore, do not be subjective no matter where you are. Install an anti-theft device to keep your car protected. The anti-theft device will signal when a stranger touches your car. This not only protects your car from car thieves but also helps you be there promptly in situations such as collisions. Augmenting the built-in security of your Mercedes-Benz with anti-theft devices provides an extra layer of protection, dissuading potential thieves and enhancing the overall security of the vehicle.
Steering wheel locks, also known as steering wheel immobilizers, serve as a physical deterrent against theft by obstructing the steering mechanism, rendering the vehicle inoperable without the removal of the lock.
Insurance Coverage
Car insurance seems to have become an indispensable part when buying a car, but for expensive cars like Mercedes-Benz, you should choose a quality insurance package to absolutely protect your car. Securing comprehensive insurance coverage tailored to the unique requirements of your Mercedes-Benz is pivotal in mitigating financial risks associated with theft, accidents, and unforeseen damages. Opt for insurance policies that specialize in luxury vehicles and offer tailored coverage for high-value cars like Mercedes-Benz. These policies take into account the distinctive features and higher market value of luxury vehicles, providing comprehensive protection against a wide range of risks.
Safe Driving Practices
When owning an expensive and luxurious car, every user is aware of its value, so practice driving safely and skillfully to ensure that collisions and accidents are limited to happen. When your driving skill is weak, it is very dangerous to the lives of the driver and those around you. In addition, your Mercedes-Benz car will also be seriously damaged. Therefore, improve your driving awareness and practice professionally to protect yourself, the people around you, and your beloved car.
Apply PPF (Paint Protection Film)
Installation of Paint Protection Film: To protect against stone chips and road debris, think about using a transparent Paint Protection Film (PPF) on exposed areas such as the front bumper, hood, and side mirrors.
Proper Washing and Detailing
It's completely normal to use your car and get it dirty. However, they look unsightly and old. Therefore, regularly wash your car when it gets dirty to ensure your car is always clean and new.
One thing to note is that if you wash your car at home, use appropriate tools to clean your car. You had better use soft towels without attachments to any items because they can scratch the car's paint during the cleaning process. Besides, you must specifically use specialized soap to wash Mercedes-Benz cars to ensure they do not fade the car's paint color.
Rust Prevention
During use, your vehicle is exposed to a variety of weather conditions, making it susceptible to rust and corrosion. Therefore, consider the weather conditions where you live and use anti-rust paint to prevent this sooner.
Interior Care for Mercedes-Benz
Last but not least, take care of the interior of the car. The car's interior plays an important role when considering the overall appearance of a car. For a car to look elegant and luxurious, the details inside the car's interior are the points that receive a lot of attention. Therefore, use measures to protect the car's interior such as using heat-insulating, curtains, foot mats, and seat covers to increase the luxury of the car and limit damage during use.
Conclusion: Protecting Your Mercedes-Benz
Finally, Mercedes-Benz is a high-class car with great value, so protecting it properly and sufficiently is necessary to help you save on repair and renewal costs. The value of the car is high, which means that the accompanying spare parts are also expensive. So please be careful when using them. Wash regularly to remove dirt and dust or use car covers instead because the benefits that car covers bring are truly amazing, but pay attention to the material of the car cover to have the best results. In addition, use anti-theft devices and cameras to ensure your car is always protected even when you are not present. Don't forget to take care of your car's interior so it always looks beautiful and luxurious. Ultimately, a holistic approach to vehicle protection ensures that your Mercedes-Benz remains a testament to luxury, performance, and enduring quality for years to come.